'Curb Your Enthusiasm' Season 9 Teaser: The Comedy Hero Returns This October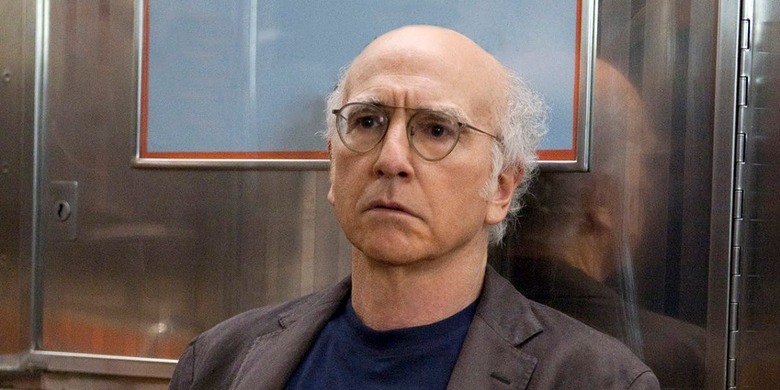 The wait for more Curb Your Enthusiasm is almost over. Come this fall, Larry David will be back in action and handling hilarious confrontations over the course of 10 new episodes. In the six years since season 8, it looks like Larry David hasn't changed much.
Below, watch the Curb Your Enthusiasm season 9 teaser.
Larry David didn't have to make more of the show if he wasn't interested. HBO always made clear the door was always open for him to produce more episodes. Considering the comedian decided to continue with the series, it's probably not for nothing. Over the long six year wait, he must've generated all sorts of material and ideas for the series. Plus, Jeff Garlin and other co-stars have said they keep notes of funny encounters and moments they felt was potential material for Curb Your Enthusiasm. Once cameras finally started rolling on season 9, the cast was more than prepared for the highly improvised cable series.
The teaser doesn't hint at any future storylines, but it'll full of references to the series and teases the triumphant return:
Thanks to the TCAs, we have some idea of what to expect from this season beyond the usual laughs. HBO showed some clips from the upcoming season, which included Larry going on Judge Judy, again causing problems at a funeral, being called a "bald fuck" (again), and Larry singing "Spoonful of Sugar" in the shower. Whenever Larry sings on the show, it's a moment to cherish. When he turned the "Goldfinger" theme into "Badfinger" remains a highlight of eight wonderful seasons.
When it came to making a ninth season of Curb Your Enthusiasm, David thought, "Yeah, what the hell?" He said:
"You know, I'm not a misser so to speak. I don't really miss things, but I was missing it and I was missing these idiots so I thought yeah, what the hell? And I got tired of people asking me: is the show coming back? I couldn't face that question anymore and I wasn't ready to say, 'No, never.' I kept saying, 'Oh, you know, maybe, who knows?' So I thought yeah, I don't have to be asked that anymore."
The new season will fill us in on what exactly David has been up to the last six years. The series left him and Leone (J.B. Smoove) in Paris, arguing on the street. If the season 8 finale was the end of Curb Your Enthusiasm, it would've been a strong ending encapsulating the series. Even in a beautiful place like Paris, David can quickly find time to argue with a stranger over something inconsequential. Thank heavens that wasn't the end, though. As for the upcoming season of Curb Your Enthusiasm, according to executive producer Jeff Schaffer, we'll "never suspect where it ends."
The new season of the longest-running HBO comedy premieres on October 1.