Watch 'The Nurse', The Winner Of 'The Conjuring' Universe Short Film Contest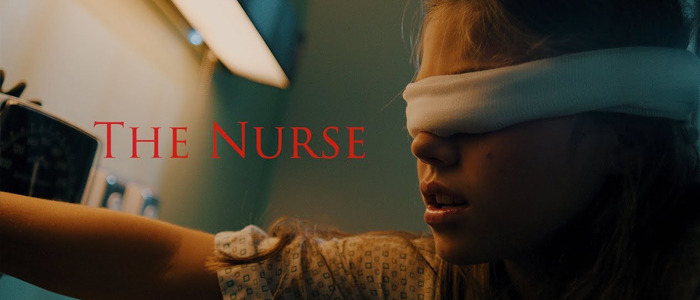 Warner Bros.' The Conjuring Cinematic Universe grew larger this month with the release of director David F. Sandberg's spin-off prequel Annabelle: Creation. Sandberg got his start making a short film called Lights Out that he then went on to adapt as a feature. Recently, he and Warner Bros. created a similar opportunity for up-and-coming filmmakers to get their names out there by holding a short film contest for stories that would fit well into the world of The Conjuring films.
The United States winner has been announced (other countries' winners will be announced soon), and it's a short called The Nurse from director Julian Terry. Check it out below.
The Nurse short film
Terry says the short was completed in less than four days. It's a tightly constructed piece of work that, while pretty predictable, certainly feels like it lives in the same cinematic universe as the other Conjuring movies and their spin-offs.
There was a bit of controversy online surrounding the contest because of some language in the official rules and regulations that stated that Warner Bros. could purchase the option to adapt the short into a feature for $50, and if they choose to exercise that option, they'll pay the winner another $50. Sandberg is waiting on more clarification on that point from the studio, but he has said that he "certainly wouldn't stand behind a scam to steal from filmmakers."
Terry, the winner of the contest, also brushed off criticism of the contest rules, responding to someone on Twitter who complained about the contest being designed to screw over filmmakers by saying, "Ha speak for yourself! I just got hit up by the 3 managers! This morning has been insane!" So it seems like he's excited about the potential for what this may do for his career, and that may be all that matters when all is said and done.
The pieces are clearly in place if Warner Bros. is interested in making their Conjuring universe even more robust with an adaptation of Terry's short, and considering how Annabelle: Creation made $35 million during its first weekend on only a $15 million budget, it wouldn't be surprising if they explored this further. (Currently, The Conjuring Cinematic Universe consists of The Conjuring, The Conjuring 2, Annabelle, and Annabelle: Creation, with The Nun set to arrive next year and The Crooked Man sometime after that.) But if Warner Bros. does decide to move forward with a full-length version of The Nurse, I just hope Terry has the chance to direct it himself.