Emma Stone Is Now Hollywood's Highest-Paid Actress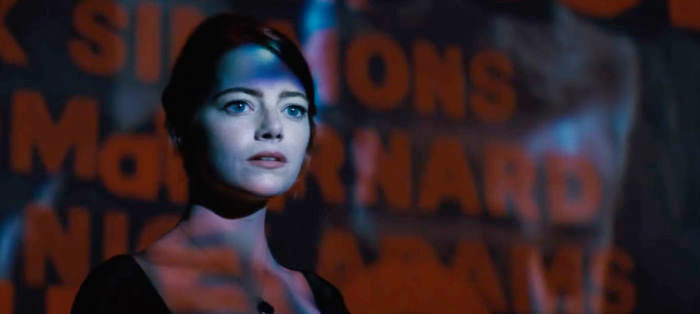 From Jonah Hill's teen dream to Academy Award-winning songstress, 2017 was the year Emma Stone hit it big. And what could top winning the most prestigious award in Hollywood for her role in the crowd-pleasing La La Land? A big fat paycheck, of course.
Stone has been named the highest paid actress in Hollywood by Forbes magazine in their annual Tinseltown salary ranking list. This means that Stone has dethroned Jennifer Lawrence, who held the highest-paid actress title for the past two years.
Stone raked in $26 million in between June 2016 and June 2017, edging out the second highest-paid actress, Jennifer Aniston at $25.5 million. Lawrence had dropped to No. 3 this year with a still-impressive $24 million.
Forbes reported that most of Stone's earnings came from the runaway success of the musical La La Land, for which she won a Best Actress Oscar as Mia, an aspiring actress working as a barista. The film grossed a whopping $445.3 million worldwide.
The top 5 is rounded out by Melissa McCarthy at $18 million and Mila Kunis with $15.5 million.
Though a list ranking the top paid actresses in Hollywood seems like a way to pit them against each other, there's still a great deal of camaraderie between the women jostling for the top spot. Stone and Lawrence are notable friends, with Stone speaking to Vanity Fair about how the two of them "love each other and care about each other as people, beyond being actors."
She continued, "I support her completely when it comes to work and I feel the same from her, but I know we'd be friends even if we didn't do the same job."
However, even one of the most in-demand actresses can have a career crisis. Stone told Vanity Fair that seeing Lawrence's success almost put a damper on her own achievements:
"She may not even know this. but there was definitely a time early on when I was like OH HEY MY EGO IS GOING NUTS SHE'S SO GREAT AND VIBRANT AND TALENTED I'M SCREWED I'LL NEVER WORK AGAIN GOODBYE YELLOW BRICK ROAD.' Then I chilled the fuck out—and remembered we're completely different and there is room for everyone, even if it's an industry that doesn't really seem to support that idea up front.
Hollywood certainly does seem to be making room for all manner of roles for women, with 2017 becoming a banner year for women in film — especially the summer season. Forbes noted that only three women breached the $20 million mark compared to four actresses last year, but with critical and commercial hits like Wonder Woman and Girls Trip proving to executives once again that women can make money at the box office, next year's Forbes list may be crowded by even more talented, well-paid actresses.