Cool Stuff: Tom Whalen & Dave Perillo's 'Alphabitz' Show Knows The Pop Culture ABCs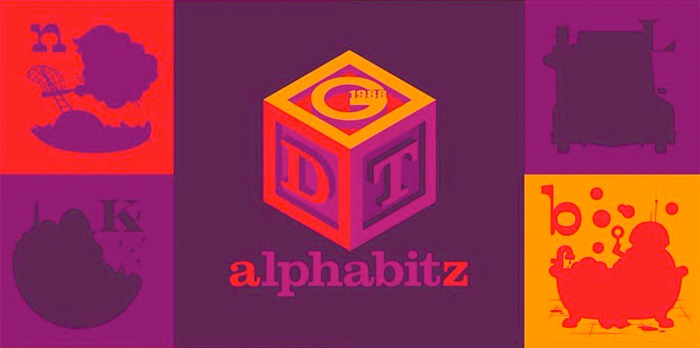 Two of our favorite pop culture artists working today are undoubtedly Tom Whalen and Dave Perillo. We've featured their work when they've had shows together, and we've even featured them when they tackle two different animated shows for adults. Now they're back for another team show, this time delivering the ABCs of pop culture in a new show called Alphabitz.
Alphabitz does exactly what you would expect it to by having Tom Whalen and Dave Perillo create pop culture pieces inspired by the alphabet. For example, there's P for Predator, V for Voltron, B for BB-8 and much more. But beyond having these familiar characters from pop culture representing a letter, what they're doing is also indicative of the letter chosen, which makes for some goofy scenarios, like Freddy Krueger filing his nails in France, or Dracula driving Miss Daisy in a Dodge.
Check out pieces from the Alphabitz art show below, including some debut images given exclusively to /Film.
First up, here are the images exclusively provided to /Film from the Alphabitz art show at Gallery 1988:
As you can see, there's BB-8 blowing bubbles in a bathtub, Freddy Krueger filing his nails in France, Oompa Loompas playing Operation, a Predator flying like Peter Pan, Ugnaughts from The Empire Strikes Back with umbrellas, and Voltron playing a violin. But those are just some of the pieces that will be available at Gallery 1988's show opening on Friday, August 18 in Los Angeles California.
Both Dave Perillo and Tom Whalen each tackled every letter of the alphabet, so that means there will be 52 images to see at the gallery, which will be on display until September 9. Check out some of the other images released so far:
In this batch of images, we have Admiral Ackbar playing the accordion with an antelope on the wall, Dracula driving Miss Daisy in a Dodge, IG-88 ice fishing near an igloo, Jar Jar Binks, Jaxxon and a Jawa jumping rope on Jakku, the Karate Kid kicking the Kool-Aid Man, Leeloo Dallas driving a Lincoln in Las Vegas, Mr. T taming a triceratops near circus tents, Walter White washing his Winnebago, and Zelda going from Zirro to Zora while she admires a Zol.
The full exhibit for the Alphabitz art show will be available to see online this Saturday at Gallery 1988's website where you'll presumably be able to buy prints of these pieces as well.