'The Birds' TV Remake Coming From The BBC And Harry Potter Producer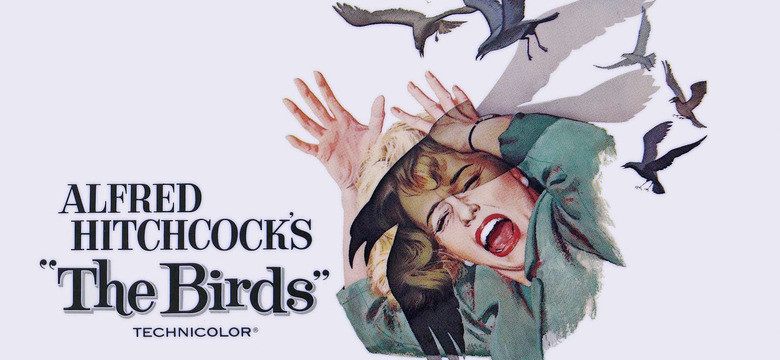 At one point, a remake of The Birds was going to hail from producer Michael Bay. Now, a TV remake is in the works from producer David Heyman (Harry Potter). Heyman is collaborating with BBC to turn the story of Alfred Hitchcock's 1963 classic into a television drama at the BBC.
Below, learn more about The Birds remake.
According to Digital Spy, the BBC is going to follow author Daphne du Maurier's 1952 novel more than Hitchcock's film. Heyman's Heyday Television is behind the production. They've tapped writer and playwright Conor McPherson to adapt Maurier's novel which isn't McPherson's first time adapting the story.
In 2009, McPherson turned the story of birds gone mad into a stage play, which debuted at the Gate Theater in Dublin. In the play, McPherson followed a handful of characters trying to survive in a New England home. The birds never actually appeared on the stage in the play. The great Ciaran Hinds (Munich) starred in the original production.
The story remains set not long after World War II. Again, the residents of a quiet town find themselves under attack from birds and seagulls. McPherson's version will follow a farmhand, not Melanie Daniels (played by Tippi Hedren in the original movie). The story will also take place in Cornwall, England, not San Francisco, as it did in Hitchcock and writer Evan Hunter's adaptation.
Not trying to recreate what Hitchcock did with the story is probably for the best. Nobody is going to match what Hitchcock did, so why go on a fool's mission? The more departures made from the original film, the better. If what BBC and Heyman were working on was a direct remake of Hitchcock's movie, then that would've made this project significantly less appealing. TV remakes of the film titan's work have been made in the past with Rear Window, Rebecca, and Notorious. They're usually not mentioned in the same breath when someone discusses the original films.
Almost a decade ago Platinum Dunes was developing a remake of The Birds for the big screen. A reimagining of the classic title turned out to be a revolving door for filmmakers for years. Martin Campbell (Casino Royale), Diederik Van Rooijen (Penoza), and Dennis Iliadis (The Last House on the Left remake) were all involved at some point. Campbell was going to make a PG-13 movie, while Iliadis wanted to turn The Birds into an R-rated movie. Quite a few directors, including Scott Derrickson (Doctor Strange), signed up for the daunting task of remaking The Birds, but it never came to fruition. Let's see if the small screen will get the job done.