Daily Podcast: Why AMC Hates MoviePass, Batman, Bond, Indiana Jones, Mission Impossible 6 & Deadpool 2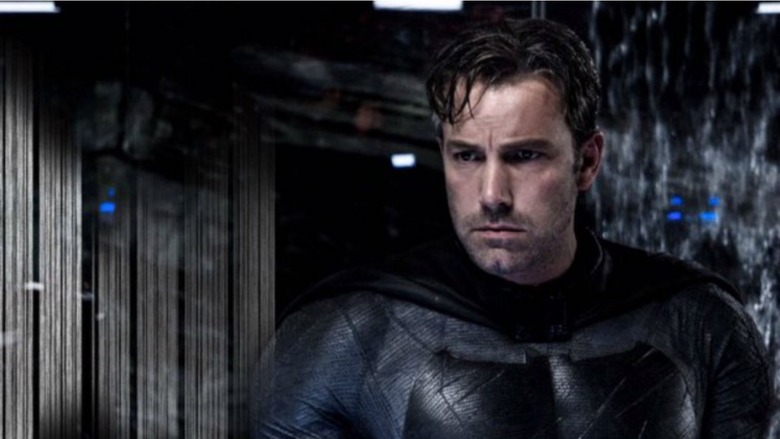 On the August 17, 2017 episode of /Film Daily, Ben Pearson and Brad Oman join Peter Sciretta to discuss the latest news, including will Ben Affleck star in The Batman, Daniel Craig is Bond, Indiana Jones Land, and Deadpool 2 and Mission Impossible 6 set accident updates. And in the Mailbag, we talk about AMC vs. Moviepass.You can subscribe to /Film Daily on iTunes, Google Play, Overcast and all the popular podcast apps (here is the RSS URL if you need it). Subscribe on your podcast app of choice and you'll get the newest epsiodes faster, right after we record them (usually around 2-3pm the day before they are published on the site).
In the News:
In The Mailbag: Mich from Maryland writes in with the following: "I've been a MoviePass subscriber for more than a year with a subscription price of $30 a month. Based on my moviegoing habits, I would typically break even but occasionally do a little better in some of the movie-heavy summer months. Needless to say, I was ecstatic when I heard you guys talking about the price drop to $9.95. But now I'm reading that AMC is trying to block MoviePass and is even threatening legal action, but I can't figure out why and am hoping you guys can help break it down for me.   How does MoviePass's subscription service negatively impact AMC? Their statement points to sustainability of MoviePass, but I'm not sure why they'd care. In theory, MoviePass would drive more viewers to see more movies, who will then eat more popcorn, which is what everyone wants, right? Unless AMC is planning to launch a similar venture for a higher price, why the move to block it?   I'm honestly baffled, and am curious for your thoughts.   Cheers!"Some other great features from the site mentioned in the episode include:
To submit questions to the mailbag, send them to peter@slashfilm.com. Please mention your name and general geographical location in case we mention the question on the air.You can find all that and more at slashfilm.com. You can subscribe to /Film Daily on iTunes, Google Play, Overcast and all the popular podcast apps (RSS). This podcast is published every weekday, bringing you the most exciting news from the world of movies and television as well as deeper dives into the great features from slashfilm.com. We're still very much experimenting with this podcast, please feel free to send your feedback to us at peter@slashfilm.com. Please rate and review the podcast on iTunes and spread the word!Thanks to Sam Hume for our logo.