'Vice Principals' Season 2 Trailer: Gamby Enters The Belly Of The Beast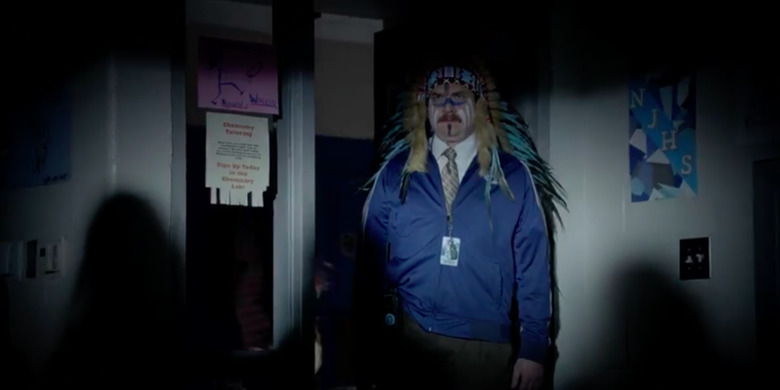 This is the end for Neal Gamby (Danny McBride). The second season of Vice Principals is also its last. In his final hours at North Jackson High School, Gamby will search for the assassin who failed to finish him off in the riveting season one finale. With the help a suspect and sociopathic friend, Lee Russell (Walton Goggins), Gamby goes hunting.
Below, watch the Vice Principals season 2 trailer.
While season one was influenced by the films of John Hughes, season two is more in the vein of a Brian De Palma movie. Season one was already fairly dark in nature, but it looks like it's about to get a little darker and more vicious. Vice Principals is a show in which there's almost always conflict: Sometimes it's ridiculous; sometimes it's life-threatening. With Gamby and Russell, there's always going to be some friction, chaos, and laughs but when they unite, things only seem to escalate.
More powerful than before, the two stars of the show will join forces to search for the fool who dared to try to take out Vice Principal Gamby. A huge mistake, as the shooter will probably learn in season 2 of Vice Principals.
Vice Principals Season 2 Trailer
Even after facing a near-death experience, Gamby doesn't seem to have changed much. It might take more than a bullet to make him evolve, but I'm excited to see what Gamby "coming for payback" looks like. Based on the trailer for season 2, it looks fantastic: more unhinged, more silly, and more dangerous. As they search for the shooter, I'm happy to see Gamby and Russell can still find time for a beach day. Those two hanging out and starting fires is always entertaining, albeit sometimes repulsive. How they manage to bond and connect is always surprising and unsettling.
The tumultuous school year at North Jackson High continues and a new semester brings lots of changes. Gamby and Russell are about to learn that the only thing harder than gaining power is holding on to it, as the darkest comedy on television returns to finish what was started. Danny McBride (Gamby) and Walton Goggins (Russell) star in part two of HBO's hit comedy series, created by McBride and Jody Hill and directed by David Gordon Green. McBride, Hill and Green are joined as executive producers by Jonathan Watson and Stephanie Laing. Also starring in VICE PRINCIPALS are Kimberly Hebert Gregory, Georgia King, Busy Phillips, Shea Whigham and Sheaun McKinney.
Vice Principals returns to HBO on September 17.