Star Wars Bits: Donald Glover Talks Ron Howard, Rian Johnson Vs. Nuclear War, And Much More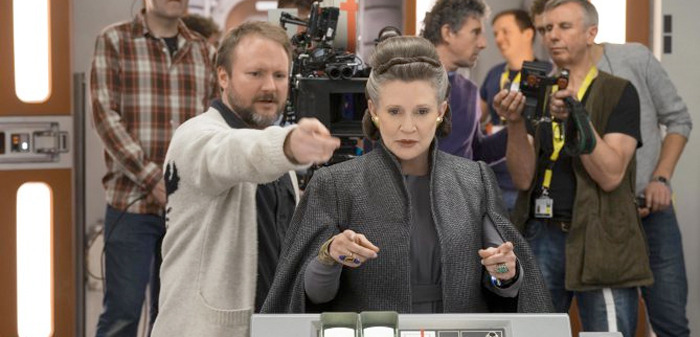 In today's edition of Star Wars Bits:
Rian Johnson reveals scenario for early Star Wars: The Last Jedi release.
Donald Glover expresses confidence in Ron Howard.
More Battlefront II news and images.
And much more!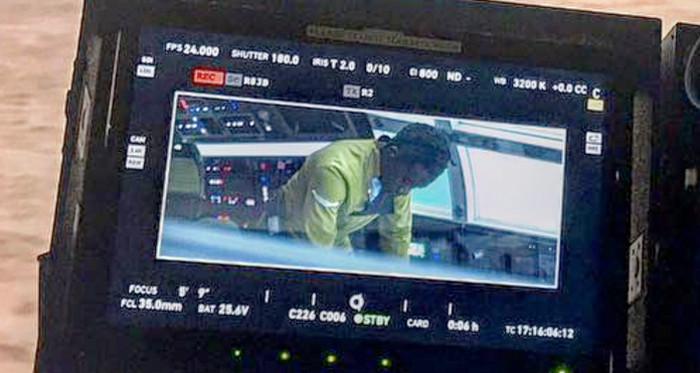 In a spectacular profile of Donald Glover on THR, the actor talks about the directorial flip from Phil Lord and Chris Miller to Ron Howard on Han Solo. He's confident in Howard's vision but the whole thing made him more nervous:
"Ron is such a legend, and he knows exactly what the vision for what he is doing is ... [but Phil and Chris] hired us, so you sort of feel like, 'I know I'm not your first choice ...' And you worry about that. To be honest, I don't know exactly what happened. I feel like I was the baby in the divorce, or the youngest child. The oldest child is like, 'We know what's happening, but we are keeping you out of it.' And I'm just like, [Glover's voice rises several octaves] 'Was that scene good? How did you feel?' "
An interview with Billy Dee Williams from the Today Show about his role as Lando Calrissian in Star Wars: The Empire Strikes Back has resurfaced, and in it, he totally spoiled the movie. Seriously, he literally tells her about Lando's exact role in the film, and that he'll be back in the next film as "a new hero." In today's secrecy, he would be virtually crucified for such a thing!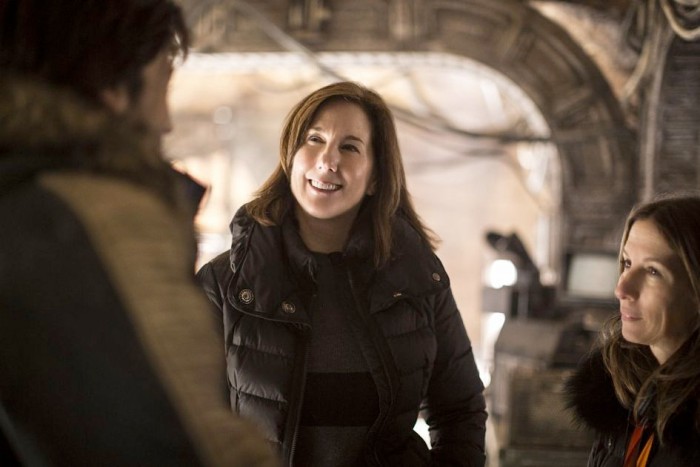 There's a little friendly competition going on between Lucasfilm founder George Lucas and current president (who he hand-picked) Kathleen Kennedy: the battle to open a movie-themed museum in Los Angeles first! Kennedy is now working with The Academy of Motion Picture Arts and Sciences to get their museum, originally scheduled to open this year and currently delayed to 2019, open – it may take longer than that, though. Lucas, meanwhile, is full speed ahead on the George Lucas Museum of Narrative Art for a 2021 opening. Mashable has more info and concept art – they both look pretty space-agey!
There's a, umm... slight air of nuclear warfare (you know, if the Nazis right in the US don't get to us all first) hovering over the world at the moment. So much so that some famous fans, like Brian Koppelman, showrunner on Billions here, have been asking Rian Johnson if he could go ahead and release The Last Jedi. Sounds like if one button gets pushed, so will another. Um, silver lining?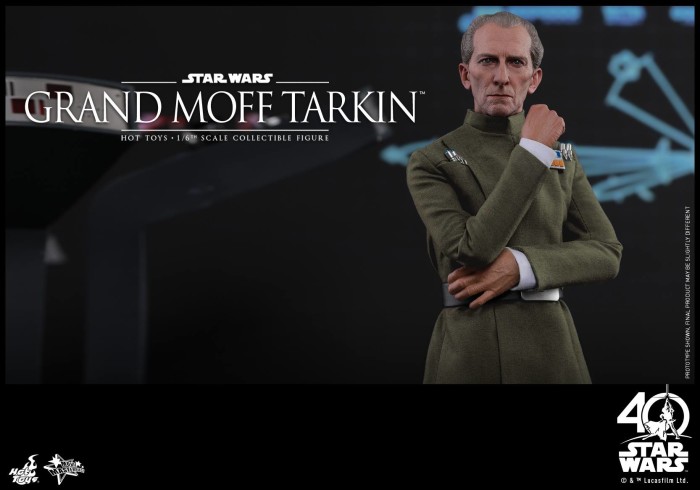 Hot Toys is rocking the Original Trilogy for Star Wars 40th with a new Grand Moff Tarkin figure. Toy Ark has the full gallery and details, and man, oh man, is it pretty. Maybe next time instead of CGI they can just animate one of these?

The new PCO products for Star Wars: The Last Jedi have been revealed – plan to see these at Regal chains and possibly other theaters. The images have been pulled off their site, but MakingStarWars archived it. And yes, the evil BB unit is going to be fun.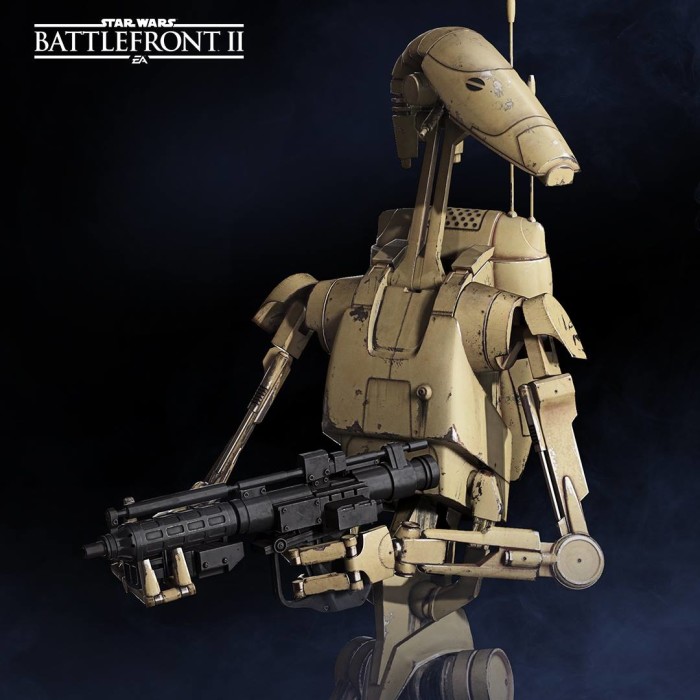 EA posted a bunch of new Star Wars: Battlefront II images, showing off the various classes you'll see in the game from Clones, First Order, Imperial troops – and of course, those awesome clankers you see above. I cannot freaking wait to play and just say "Roger, Roger" over my mic a million times.
I fully endorse this @rianjohnson endorsement:
AVOID EVERYTHING YOU CAN FROM NOW TILL DECEMBER!!!!! #WordsOfWisdom #WellWorthWaitingForVIII https://t.co/OLgmuDpxGg

— Mark Hamill (@HamillHimself) August 10, 2017
Rian Johnson and Mark Hamill think you should skip the rest of the news about The Last Jedi. Wait, where are you going?! They don't mean this column, of course! Come back! Phew. Okay. Johnson tweeted that he "fully endorse[s] avoiding everything you can from now till December!" prompting Hamill to chime in as well. Unfortunately, some people in some jobs can't do that.
Johnson has been active on twitter since the EW media explosion, and replied to a fan asking about age appropriateness. Now, he says there's nothing worse than Original or Prequel trilogy content in The Last Jedi, but those six movies run quite the gamut, up to and including the slaughter of younglings and a dude getting burnt and his limbs cut off soooooo this doesn't tell us that much. YMMV.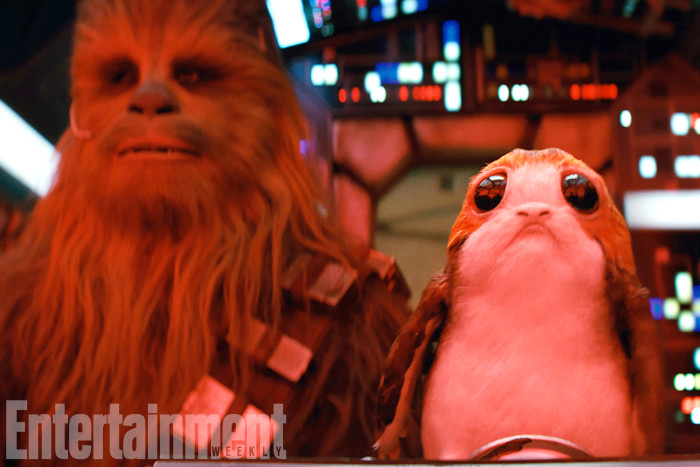 Yes, there will be Porg toys, probably a lot of them. Remember how many BB-8s there were for Force Awakens? Double or triple that, probably. One of them will be an interactive, moving and sound-making Porg that Rebel Scum has the first images of. Insert take my money gif here am I right?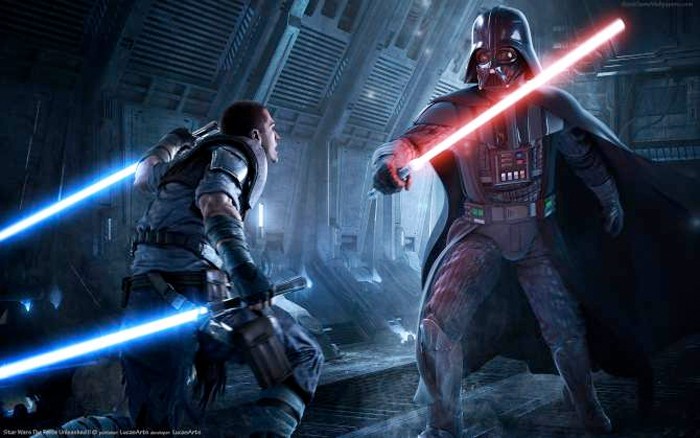 Galen "Starkiller" Marek could have been in Star Wars Rebels. Yes, the lead character of the Star Wars: The Force Unleashed series played by Sam Witwer (he even bore his likeness) and one of the founders of the Rebel Alliance in the Legends continuity nearly made his way into canon, but with a twist: he would've been a full-on baddie.
"Dave [Filoni] did share with me, by the way, he considered making Starkiller an Inquisitor in Star Wars Rebels. It didn't quite fit the story that they were telling, but he did think about it because he thought that would be interesting," Witwer said during a Twitch stream (via Screenrant). As much as I love both Witwer and Starkiller, pretty glad that didn't happen. Let him be a standout in Legends rather than an also-ran in canon.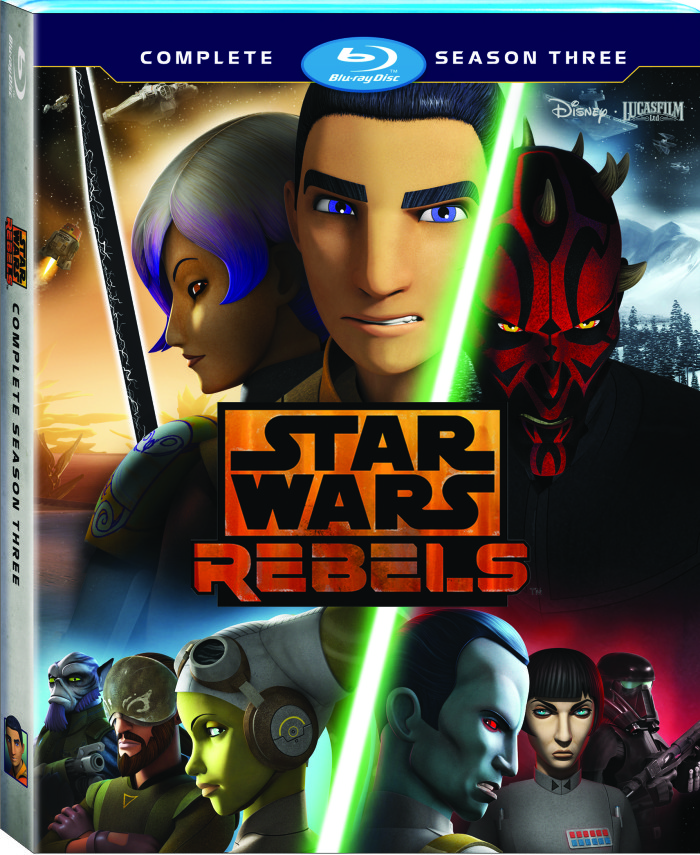 Speaking of Star Wars Rebels, the full release details for Season 3 on Blu-ray and DVD were announced. The blu-ray includes four bonus featurettes, plus audio commentary on five episodes! The featurettes hit all the right notes: Mandalore, Thrawn, Kenobi and Maul, and Saw Gerrera – yeah, we're gonna need to watch these repeatedly for any Season 4 clues. Both Blu-ray and DVD versions will also include a feature on the Rebel Alliance (with hints for Season 4 – booya), and every episode of Rebels Recon from the season. It hits Aug. 29!
I'll just leave this here. #TheLastJedi #StarWarsTheBlackSeries #StarWars pic.twitter.com/gSlRorLsMM

— Victoria (@VicsCantina) August 12, 2017
What's that? A Finn in First Order Officer Disguise black series figure from Hasbro? Yes, yes it is. Finn looks glorious in the black uniform he'll be wearing as he and Rose go on their First Order infiltration mission in The Last Jedi, and it looks like he might steal one of the riot trooper's new weapons, too.
Motored LEGO BB-8 is here!

レゴで作ったBB-8を動くようにしてみました!
土台のスイッチを押すと体に合わせて頭も動きます。
頭部はライトブロックを埋め込んでいるので目が光ります。#lego #StarWars #BB8 #レゴ #スターウォーズ pic.twitter.com/c7Evroi7Rr

— Takamichi Irie (@legomichiiiiii) August 7, 2017
Holy cow that is cool. LEGO artist Takamichi posted videos and images of his incredible motorized BB-8 model online, and it is just wowing everyone who sees it. What a fabulously cool kit, especially when the head starts to rotate as well. Check out his Flickr for more.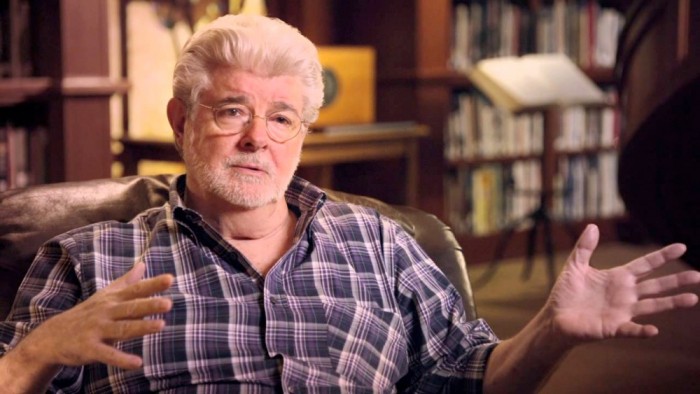 George Lucas has no official title or bearing with Lucasfilm anymore, aside from Founder and the fact many still refer to him as "the Maker," but that doesn't mean he and Kathleen Kennedy don't chat once in awhile or that he's washed his hands of his most popular creation. He visited the set of Rogue One, for instance, and called Gareth Edwards to tell him how much he enjoyed the film. When EW asked Kennedy if he has any suggestions still, she said there's only small, and oddly specific, things.
"Not really, but he'll whisper in my ear every now and then. Usually it's something specific or important to him about Jedi training. Things like that," Kennedy said. Luckily, Lucasfilm also has the Star Wars Story Group to help with "things like that," with heaps of knowledge on those sorts of questions.