Another 'Game Of Thrones' Episode Was Leaked, But Not Because Of Hackers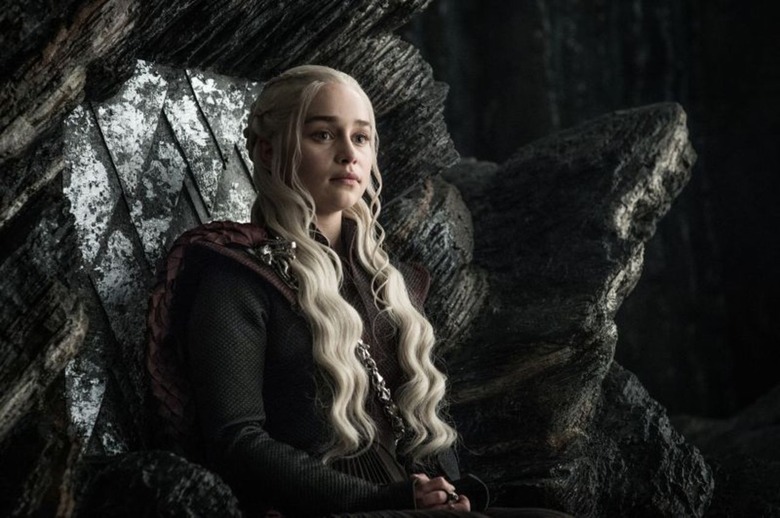 The internet is dark and full of spoilers — because the second Game of Thrones episode in two weeks has leaked online. But don't worry, it's not from trollish hackers who want to ruin whatever bombshells Game of Thrones' sixth episode has waiting for us. It was an accident.
The unaired sixth episode of Game of Thrones' seventh season, "Death is the Enemy," was accidentally aired by HBO Nordic in Spain for an hour before it was removed. But that was enough time for the episode to make its way to file-sharing sites and Reddit — from which it will inevitably spread like wildfire.
The leak of "Death is the Enemy" four days before its planned air date on August 20 takes place two weeks after Game of Thrones Episode 4, titled "The Spoils of War," was leaked by a distribution partner in India. Four people were arrested in Mumbai over connections to the India leak, but it looks like the only perpetrator of the leak in this week's case is HBO itself.
An HBO spokesperson confirmed in a statement to The Verge that the cable company had accidentally prematurely released the episode on its own platforms:
"We have learned that the upcoming episode of Game of Thrones was accidentally posted for a brief time on the HBO Nordic and HBO España platforms. The error appears to have originated with a third-party vendor and the episode was removed as soon as it was recognized. This is not connected to the recent cyber incident at HBO in the US."
Tensions are high surrounding Game of Thrones episodes and scripts after hackers stole 1.5 terabytes of data from HBO's U.S. servers last month in a security breach roughly seven times the size of the infamous 2014 Sony hack. Hackers threatened to release Game of Thrones episodes and scripts after the hack, and have since leaked five Game of Thrones scripts — only one of which seems to be for an upcoming episode — and episodes of Ballers and Room 104 online.
The hackers have released two data dumps of HBO episodes and scripts, as well as company emails, along with a demand for "our 6 month salary in bitcoin," which according to the New York Times, amounts to about $6 million.
Ironically, the hackers have been responsible for neither of the high profile Game of Thrones leaks in the past two weeks — that was all HBO. Despite tightening the ship on Game of Thrones content after the first four episodes of season 5 appeared online from a press screener, HBO has been subject to several self-inflicted leaks. A season 6 episode was also released early by an HBO subsidiary, and Game of Thrones notoriously remains the most pirated TV show in the world.