Daily Podcast: Good Movies That Should've Been Better, X-Men, Avengers, Ozark, MoviePass, Bond, Gremlins & More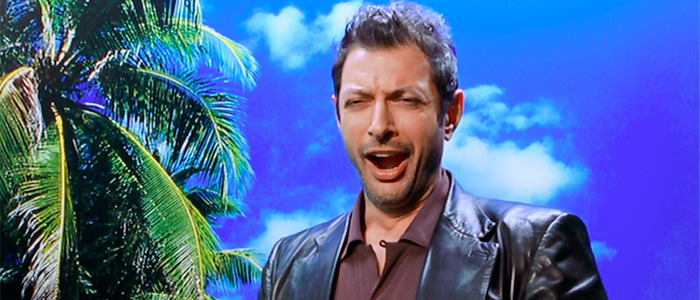 On the August 16, 2017 episode of /Film Daily, Ben Pearson and Brad Oman join Peter Sciretta to discuss the latest news, including X-Men: Dark Phoenix casting, Samuel L Jackson's MCU future, Ozark season 2, MoviePass, James Bond casting watch, Gremlins 3, and Louis C.K's secret film. At the watercooler they discuss The Defiant Ones, the IT haunted house and Pokemon Go. In the Mail Bag, we talk about movies that we really like that we ultimately wish were better.
You can subscribe to /Film Daily on iTunes, Google Play, Overcast and all the popular podcast apps (here is the RSS URL if you need it).
In The Water Cooler:
Peter talks about watching The Defiant Ones miniseries on HBO
Brad has been pulled back into the app crack that is Pokemon Go.
In the News:
In The Mailbag: Angelo Thomas from Louisville, Kentucky asks "What's a movie that you still enjoy but ultimately wish it were better than it is? Mine would have to be The Polar Express. I love the story and the idea of it, and Tom Hanks is excellent as always, but I can't get past the creepy animation. Thanks for taking my question, and keep up the good work!"
Peter's picks: Tron Legacy, WALL-E, Temple of Doom
Ben's picks: Avatar, Star Trek Into Darkness, almost every James Bond movie
Brad's picks: Ghostbusters 2016, Avengers: Age of Ultron, The Lost World
To submit questions to the mailbag, send them to peter@slashfilm.com. Please mention your name and general geographical location in case we mention the question on the air.
Some other great features from the site mentioned in the episode include:
You can find all that and more at slashfilm.com. You can subscribe to /Film Daily on iTunes, Google Play, Overcast and all the popular podcast apps (RSS). This podcast is published every weekday, bringing you the most exciting news from the world of movies and television as well as deeper dives into the great features from slashfilm.com. We're still very much experimenting with this podcast, please feel free to send your feedback to us at peter@slashfilm.com. Please rate and review the podcast on iTunes and spread the word!