Louis CK Directed A Secret Film Called 'I Love You, Daddy''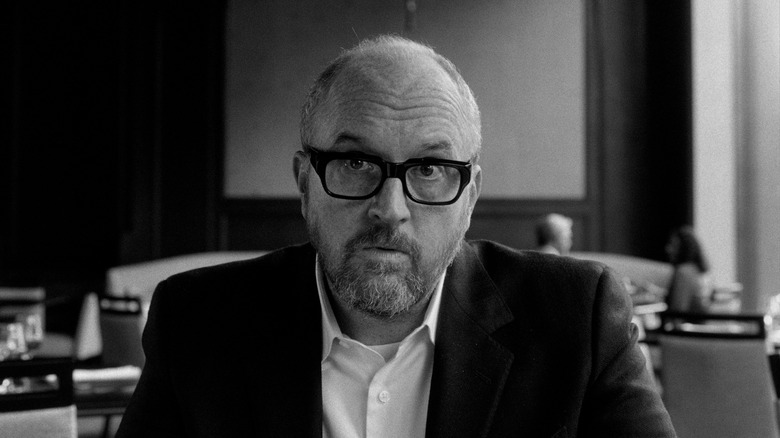 Last year, Louis CK delivered a surprise project in the form of the webseries Horace and Pete. It was created in secret and made an online debut that wasn't publicized until after it was finished. Now the comedian has done the same thing with a new feature film.
Now, Louis C.K. has quietly shot a black and white movie called I Love You, Daddy, and it's just been revealed as one of the films premiering at the Toronto International Film Festival. Find out more about the new Louis CK movie below.
This isn't the first time Louis C.K. has been behind the camera for a feature. The comedian first directed a sparsely seen feature called Tomorrow Night, which wasn't given a proper public release until back in 2014, when he released it on his website for $5. More famously, Louis C.K. also directed the critically panned box office bomb Pootie Tang starring Chris Rock, though he disavowed the film for not being the movie he wanted to make thanks to interference from the studio in the editing room. But this movie sounds like it will be completely different.
Louis C.K. stars in the film, of course, as a successful TV writer and producer named Glen Topher, while Chloe Grace Moretz plays his daughter named China, who will, as the title implies, presumably be a key part of the story. The Los Angeles Times reveals film was shot on location in New York on 35mm, and also features Charlie Day, John Malkovich, Edie Falco, Rose Byrne, Helen Hunt and Pamela Adlon, who is fresh off an Emmy nomination for her lead role in the FX comedy series Better Things, also executive produced by Louis C.K.
Knowing how incredible Louis C.K. has been behind the camera with his TV series Louie, having him behind the camera for a feature film is incredibly exciting. His directing style is akin Woody Allen, but with a maybe a little less whimsy. There's a certain authenticity that he brings to the table that often feels as genuine as real life.
The Toronto International Film Festival kicks off September 7 and runs through September 17, so we'll get some buzz after the movie premieres next month up in Canada. Here's hoping it's a movie that's at least as good as the extended story arcs that played out during the later seasons of Louie, if only because it doesn't sound like we'll be getting new episodes of that show anytime soon.