'X-Men: Dark Phoenix' May Have Cast A 'Paper Towns' Actress As Dazzler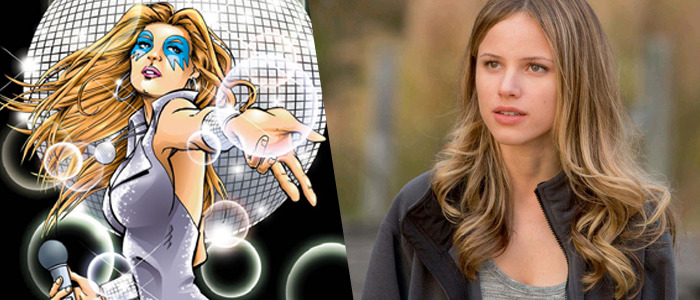 We know that X-Men: Dark Phoenix, writer/producer Simon Kinberg's directorial debut, will primarily be about Sophie Turner's young Jean Grey. (It'd be super weird if they chose that title and it didn't focus on Jean.) But this is an X-Men movie, and that means, historically speaking, it needs an expansive cast of characters that might end up with decent supporting roles or, just as likely, could be little more than glorified extras.
We know the upcoming film involves the light-emitting, pop star mutant Dazzler, and now it seems that the producers may have found an actress to play her.
Omega Underground says that actress Halston Sage has been cast in the role. Sage stars on Seth MacFarlane's new sci-fi series The Orville, but she's also appeared in movies like The Bling Ring, The First Time, Goosebumps, Neighbors, and Scouts Guide to the Apocalypse. Typically, she's played small roles in which she's the conventionally attractive girl who one of the characters has a crush on, and her role in Paper Towns – which still fits that definition but gave her the chance to stretch her acting muscles a tiny bit more – is probably the biggest film role she's had yet.
This seems far more solid than just a source feeding a scoop to a movie site. Omega Underground points out that Sage was recently seen with the movie's cast backstage at a Hans Zimmer concert in Montreal (where Dark Phoenix has been filming). Skeptics might say she could have coincidentally been in the area, or maybe she was just hanging out with with her Scouts Guide co-star Tye Sheridan (who plays young Cyclops in the X-films).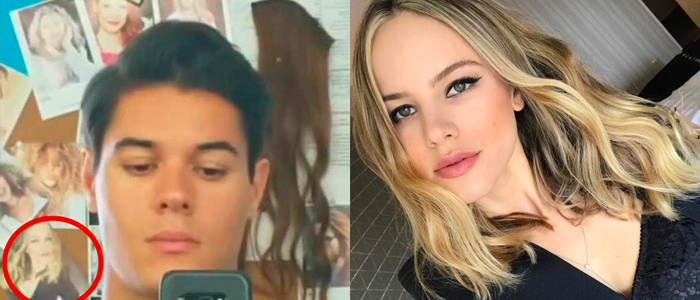 But it's hard to argue with this piece of evidence: X-Men stuntman Mich Todorovic shared a selfie in an Instagram story in which a board of cast members is included behind him. Jessica Chastain's headshot is there (she's long been rumored to be playing one of the film's villains), and so is Halston Sage's. I'm willing to bet that this casting news is true and an official announcement is forthcoming.
Dazzler sings at a concert in the Dark Phoenix storyline in the comics, and considering that EW reported not long ago that she'll "pop up but only in a small role" in this movie, I'm guessing we won't be spending much more time with her than that in this film adaptation. Considering what's happened with smaller characters like Jubilee in previous X-films, I wouldn't be surprised if Dazzler ends up in that largely forgettable tier when all is said and done.
X-Men: Dark Phoenix arrives on November 2, 2018.