Bond Watch: Daniel Craig Still Unsure About Returning For 'James Bond 25'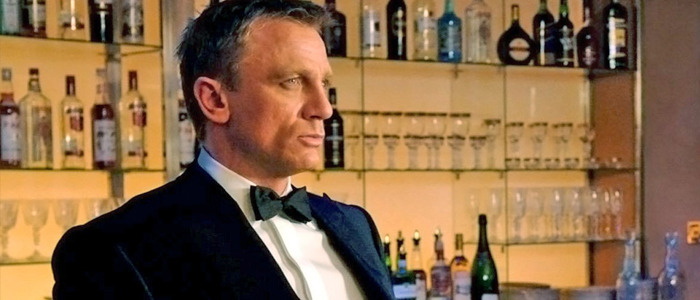 Earlier this month, we decided that if we're going to wade into the flood of 007 movie rumors that tends to form in the months and years before a new franchise entry officially gets underway, at least we'll have some fun with it. So here we are. Bond Watch: Day 15.
But this time, there's more than just unverified "reports" from British tabloids to discuss. Daniel Craig himself has gone on the record about whether or not he'll return to the role of the world's greatest superspy once again, and you can read his latest comments below.
Bond aficionado Phil Nobile Jr. over at Birth.Movies.Death points us to an interview Craig did with a Boston morning radio show, in which the hosts said they were excited to hear that Craig would be coming back for two more Bond movies and the actor set them straight:
"No decision has been made at the moment, there's a lot of noise out there and nothing official has been confirmed and I'm not, like, holding out for more money or doing anything like that. It's just all very personal decisions to be made at the moment...I know they're desperate to get going and I would in theory love to do it, but there is no decision, uh, just yet."
It's hard to blame the hosts, because there is definitely an awful lot of "noise" out there, as Craig put it. It's tough to sift through the nonsense when you have outlets like The New York Times claiming Craig is coming back, but I'm glad we're all on the same page about this again. Do I want to see Craig return for one more? Sure: his Casino Royale is my favorite James Bond film, and him leaving the franchise with the severely underwhelming Spectre would be a shame. But it sounds like some details still need to be worked out.
I've heard a suggestion that we won't get any official news from Craig about the next 007 movie until after Logan Lucky, because the studio may be allowing the focus to be placed on his (terrifically unhinged) supporting performance in that film rather than using the junket as a place for reporters to throw even more Bond questions at him than they normally would. I'm not sure if that's the official decision of EON and Craig, but that idea sounds legit to me, and the actor's performance in Logan Lucky does deserve more consideration than simply being a launchpad for Bond inquiries.
Godspeed to you all, until the next Bond Watch...