'Annabelle: Creation' Director Wants A Crack At 'Nightmare On Elm Street' And 'Critters'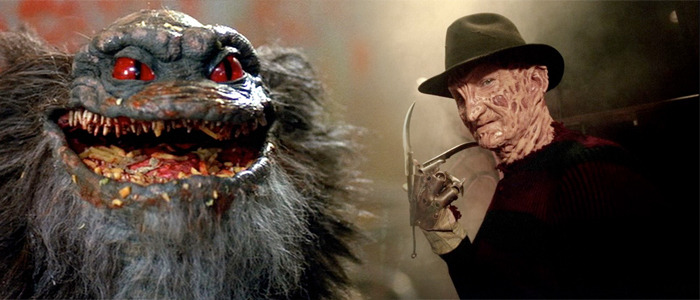 This past weekend saw audiences flock to theaters for some terror in the form of Annabelle: Creation. The prequel to Annabelle, which was a spin-off of The Conjuring, took the top spot at the box office with over $35 million, which isn't bad for the second weekend in August. That's the second satisfying horror flick that director David F. Sandberg has delivered, and he hopes to deliver more, perhaps with some recognizable franchise titles from decades passed.
While partaking in a discussion about Annabelle: Creation, Sandberg was asked which franchises he'd like to tinker with if an opportunity was available. Sandberg picked A Nightmare on Elm Street, a franchise that was rebooted with disappointing results, and Critters, a franchise that hasn't been touched since 1992. Find out more below.
Here's what David F. Sandberg said in his comment on Reddit:
"I've been thinking about what fun franchises New Line has like A Nightmare on Elm Street and Critters. Might be fun if you took something like that in a different direction from previous installments. Like instead of remaking Nightmare you do some continuation of it in the same world kind of thing."
New Line is where The Conjuring and Annabelle franchises call home, under the Warner Bros. Pictures banner, so that's why Sandberg has been thinking about those properties specifically. A Nightmare on Elm Street was rebooted back in 2010 with Jackie Earle Haley attempting to bring Freedy Krueger back to haunt our dreams. The movie wasn't anything to write home about and any franchise plans were dead on arrival.
Since Nightmare on Elm Street is one of those franchises that will likely never die, much like Friday the 13th and Halloween, surely we'll see another attempt down the road, and maybe David F. Sandberg will be the one to make it work. The approach would have to be much different than just treading the same territory that the original already did.
As for Critters, that's a franchise that's much more ripe for rebooting. For those unfamiliar, the movie was similar to Tremors in that it saw a small town attacked by flesh eating monsters called Krites. However, unlike Tremors, there was a little more camp and silliness involved with these little monsters since they came from space and had some attitude to spare. Plus there are two intergalactic bounty hunters who are trying to track them down. Having loved the movie Krampus, I think there's plenty of room for a Critters reboot with some horror and dark comedy.
However, it's important to note that Sandberg isn't actually developing any of these properties for the big screen yet. After this quote started making the rounds, Sandberg took to Twitter to make sure everyone understood that:
Thanks, though to be clear no plans exist. It was a hypothetical reply on reddit that somehow became news 🙂 https://t.co/XuCceiN2CM

— David F. Sandberg (@ponysmasher) August 14, 2017
David F. Sandberg has a bright future ahead of him as a director with two solid horror films in his filmography, so there's a chance he could get his wish to tackle these franchise, especially now that he's delivered a hit for New Line with Annabelle: Creation. Of course, he will be quite busy in the near future since he's slated to direct the DC Comics movie Shazam, so he might not return to horror so quickly. We'll have to wait and see.