An Open Letter To Bob Iger Regarding Disney's New Streaming Service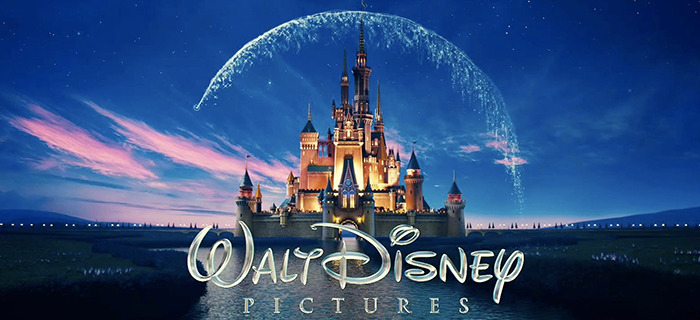 Bob,
First, I hope you don't mind if I call you Bob. "Mr. Iger" seems too formal, even for the CEO of the Walt Disney Company. So, Bob, I'm writing this letter to you in regards to the exciting news you announced earlier this week: that Disney will pull its films from Netflix in 2019 and begin a streaming service of its own. As an ardent fan of Disney's live-action and animated films, and someone who loves Disney history, I was thrilled to see this news reverberate around the Internet, tantalized by the possibilities. Now, I'd like to make my voice heard about what this new streaming service should and shouldn't do.
The announcement was centered around big Disney movies like Finding Dory, Zootopia, and Rogue One: A Star Wars Story, and how they would no longer live on Netflix. Naturally, I imagine films like those (and other new releases) would be a centerpiece when selling the concept of this as-yet-unnamed service. I understand why; you want to appeal to as many people as possible, so why not target them with massively popular and well-liked movies? There is, however, more than one way to target as many people as possible with this new service, Bob, and I hope you and your employees are already thinking about those ways.
Feel free to load this site full of big crowd-pleasers, all the Star Wars and Marvel and Pixar movies you can think of. But what I would love, and what other Disney fans would love, is a single place to stream the entire Walt Disney Animation Studios canon. Many of these films have been released on Blu-ray and via digital HD (though one of your company's biggest hits, The Lion King, is coming to digital HD for the first time this month, which is nuts), but not all of them. Consider Make Mine Music, the 1946 package film featuring "Casey at the Bat" and "Peter and the Wolf." This film isn't available to stream, it isn't available on Blu-ray, and one of its segments, "The Martins and the Coys," has never been available on home media. (It was removed in an earlier DVD release for its depiction of gunplay. I'm supportive of gun control in the real world, but when you make movies like Pirates of the Caribbean, you've set sail on being responsible about depicting violence on film.) I'd love to see Make Mine Music in HD, and there's no better way to make that happen than via this streaming service. The same goes for the other 55 Disney animated features, Bob. Who wouldn't want to have a one-stop shop so their family could watch The Lion King or Robin Hood or even The Black Cauldron?
The same goes for the decades of animated shorts, stretching all the way back to Oswald the Lucky Rabbit. Many of these were released on DVD via the Walt Disney Treasures line of home-media releases back in the early 2000s, but they've not been released in HD. Shorts may not be Disney's bread and butter, but why not honor the historical foundation of the House of Mouse than by letting modern audiences see where it all began? This leads to another potentially exciting development you hinted at, Bob: the possible advent of original content living on this streaming service. I have no doubt there are some big ideas in the works; rumors abound about a possible Star Wars show. But I have another idea, and one that could have broader appeal than you might initially think: a revival of the Walt Disney Treasures collection.
The Walt Disney Treasures were always designed for super-fans, highlighting those shorts as well as the Mickey Mouse Club, Spin and Marty, and the Zorro TV series, among other titles. Some of my favorite Walt Disney Treasures DVDs delve into the history of the Disney theme parks, featuring live broadcasts from Disneyland and even that famous film where Walt Disney himself unveiled his plans for the "Florida project," which eventually turned into Walt Disney World. Disneyland gets the spotlight in the "Disneyland, USA" collection, but Walt Disney World itself – fast approaching its 50th anniversary – has never gotten the same descriptive treatment. What better way to appeal to the tons of theme-park fans than by offering HD-remastered content specific to the World? Just as there's an audience for Star Wars and their ilk, there's an audience for this historical background, which I hope you already know, Bob.
One discouraging thing related to this news: the notion that the Star Wars and Marvel content might get their own streaming services. On one hand, I get where you're coming from, Bob: you're a businessman, and you want to make as much money as possible. Lucasfilm and Marvel are cash cows that keep on giving. But we can both be clear about something: many people who love Marvel also love Lucasfilm. They also love Disney movies as a whole. There may be some people who only want to stream Star Wars movies, or only Disney movies, but you know there's a ton of overlap. With the glut of other streaming services, people might not be as willing to pay for three new options as opposed to an all-in-one shop. Subscription tiers might be the best path forward, if you think there should be some separation, but price it too high, and you may alienate some people who have hoped for a Disney streaming option for a while.
I've taken up enough of your busy day, Bob, so let me just reiterate: I'm very excited at the possibilities of a Disney streaming service, from whatever original content you might come up with as well as the vast library of existing films, TV shows, and shorts you can use to build out the site. I want this to succeed, and so do many other Disney fans. I just hope that you and the people on this project are able to maximize those possibilities. For now, I'll be watching to see new developments. Soon, I hope to be one of the service's most frequent users.
P.S. If you're looking for a name, it's very simple: call it the "Disney Vault." You can't lose.
Your good friend, Josh