'Hellboy' Reboot Will Be "Close To A Horror Film," Says Comic Creator Mike Mignola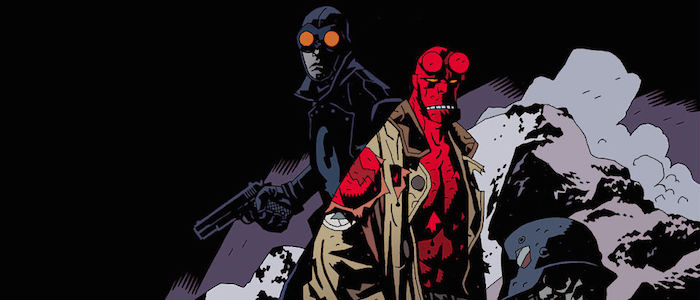 Yesterday, we learned that Lionsgate's new Hellboy reboot film has dropped the Rise of the Blood Queen subtitle and will officially be known as just Hellboy. And perhaps that title better reflects director Neil Marshall's approach to the film, which comic creator Mike Mignola describes as being more in line with the original source material.
In a new interview, Mignola talks about his own (surprisingly limited) involvement with the upcoming movie, clarifies the film's central character, and confirms the appearance of one of the comics' most recognizable teams.
Speaking with Newsarama, Mignola described his connection to Guillermo del Toro's prior Hellboy movies and how it differs from his work on the reboot:
"I was super involved [with] Guillermo del Toro's movies way more than this one. In those I worked in pre-production and I was on set a lot of the time. As time went on, he and I had different idea on what should happen. And this new movie, I don't have much hands-on involvement. I'm not doing any concept art. I am doing consulting, but I think from day one in discussions about the look and feel of this new movie, the director seems to be very much closer to the tone of the vision I wanted it to be."
That's great news for fans who are hoping to see a totally different take this time around. The comic creator also said the new film will be "much darker – close to a horror film," which echoes screenwriter Andrew Cosby's description of his script.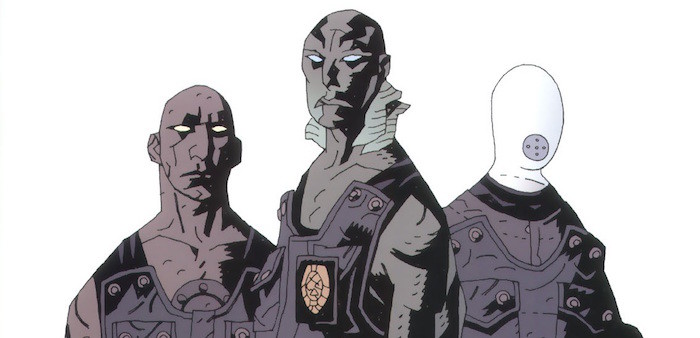 Mignola also confirmed that the B.P.R.D. – the Bureau of Paranormal Research and Defense, charged with protecting the world from forces of the occult, the paranormal, and the supernatural – will be a part of the film, but he declined to give too many details in that regard:
"The B.P.R.D. figures into the movie. I don't want to say who is and who isn't in the movie. I think it's fair to say, however, that the primary focus is Hellboy and not a B.P.R.D. team movie."
It's interesting that he frames his response as one of only two possible choices: either a Hellboy movie or a B.P.R.D. movie. Does this mean he's had conversations with Marshall or the folks at Lionsgate about making a separate B.P.R.D. film? We don't know for sure, but the team definitely has cinematic potential: they have their own comic series that has run for nearly 150 issues since spinning off from the Hellboy comics back in the early 2000s. And with a roster of characters that could slide in to that organization, perhaps we'll see that spin-off if the new reboot is a success.
David Harbour, Milla Jovovich, and Ian McShane star in Neil Marshall's Hellboy, which begins filming next month.