'Tim And Eric Awesome Show, Great Job!' Sets 10th Anniversary Special, 'Bedtime Stories' Coming Back Too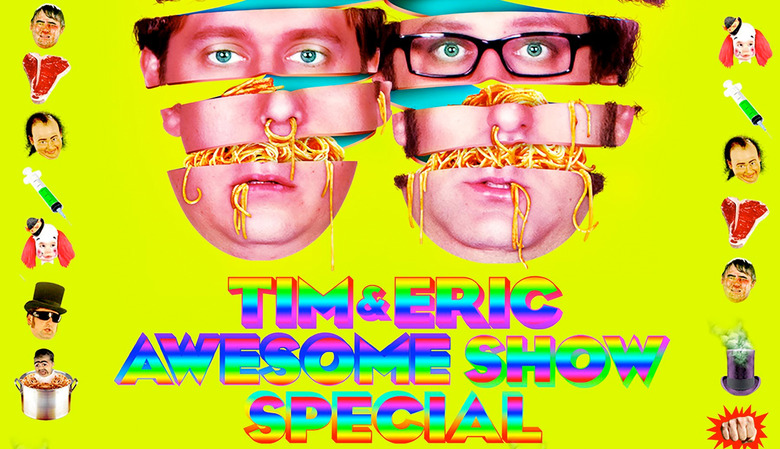 Earlier this year, we heard about a North American tour to celebrate the 10th anniversary of Tim and Eric Awesome Show, Great Job!, the wacky, insane Adult Swim series starring Tim Heidecker and Eric Wareheim. But for those of you who weren't lucky enough to catch the tour before it ended in Los Angeles last night, you'll still get a chance to celebrate 10 years of Tim and Eric.
Adult Swim announced this month will bring Tim and Eric Awesome Show, Great Job! Awesome 10-Year Anniversary Version, Great Job? to your television set, celebrating the series with some familiar characters in all-new sketches. Those who attended the tour already got to see a preview of the special, but you won't have to wait long to see it for yourself.
Entertainment Weekly reports the Tim and Eric 10th anniversary special will air on August 27 at 12am ET/PT. It's the first time there has been new stuff from Tim and Eric Awesome Show, Great Job! since the "Chrimbus Special" aired in 2010, following the fifth and final season in May earlier that year. Here's a taste of the silliness to come from Tim and Eric this time:
Funnily enough, in the middle of the show's first season in 2007, Tim and Eric Awesome Show, Great Job! had a 50th anniversary special from the future, featuring an old Tim Heidecker and Eric Wareheim as the guests of honor:
There's no word on exactly which characters will be returning for the anniversary special, but personally, I'm hoping to see the Channel 5 news team in action again, especially if it includes bringing back John C. Reilly as Dr. Steve Brule, who got his own short-lived show after appearing on Tim and Eric's series.
But that's not all.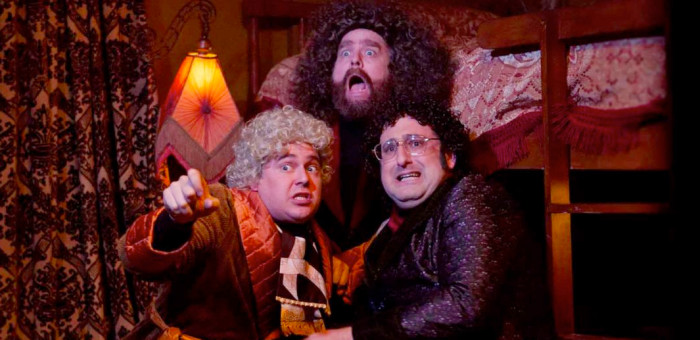 Bedtime Stories Returns for Season 2
Tim Heidecker and Eric Wareheim will also be bringing back another one of their shows to Adult Swim. The odd anthology series Bedtime Stories is coming back for a second season starting on September 10 at 12am ET/PT. The series debuted back in 2013 as a special, returned with seven episodes in 2014, and two more specials in 2015.
Bedtime Stories is weird in an entirely different way, and this season will bring guest stars Rhea Perlman, Ray Wise, Jorge Garcia, Fred Willard, Andre Royo, and Sarah Sutherland into the mix, with Tim and Eric playing a cavalcade of different characters, as usual. You can get a first look at the duo as the Baklava Boys in the second season premiere, which has something to do with keyboards and pastries, over at Entertainment Weekly.