'Star Wars: The Last Jedi': More Details About Benicio Del Toro's Mysterious Character Revealed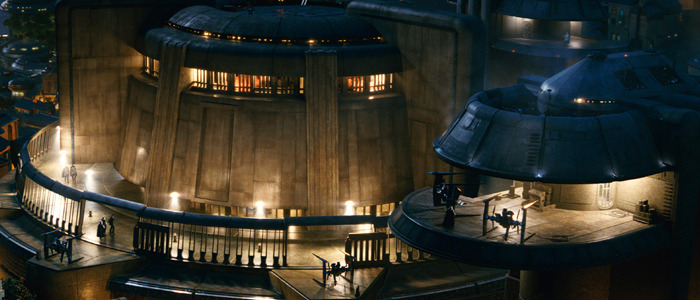 Benicio del Toro is staying in the Disney family, moving from the Marvel Cinematic Universe to a galaxy far, far away. The Oscar-winning actor, who does a fine job of balancing dramatic fare like Sicario with appearances in blockbusters like Guardians of the Galaxy, was cast in Star Wars: The Last Jedi a long time ago...but we still don't know who he's playing. Mysteriously codenamed "DJ" by the filmmakers, his character – a dangerous "man in black" type – has been the source of much speculation, most of which has been shot down by writer/director Rian Johnson and Lucasfilm.
But now, more details are starting to trickle out about this shadowy figure.
As part of Entertainment Weekly's onslaught of Star Wars coverage dedicated to this winter's new movie, we've learned a little bit more about del Toro's unnamed character. He's the official description of him from Lucasfilm:
"DJ is an enigmatic figure whose tattered, threadbare clothes and lackadaisical attitude conceal a sharp mind and expert skills."
And while we've typically spent time in the Star Wars universe with those who are clearly on opposite sides of a conflict, it sounds like DJ will be more like an even more opportunistic version of how Han Solo was before he became a full-on heroic character in the original trilogy.
We know DJ hangs around the casino city of Canto Bight in the new film, and there he crosses paths with John Boyega's Finn and Kelly Marie Tran's new mechanic character, Rose Tico:
"We just need a codebreaker and he's the best in the galaxy. Unfortunately, he's very dodgy and only in it for financial gain. He doesn't fight for any side," Boyega says.
Tran's experiences echoes that shifty perception del Toro brought to the role:
"When I was onset with that character, I felt like there was a tiger in the room, and I always had to be watching," she says. "Like an animal, at any moment he could do something, and I didn't know what."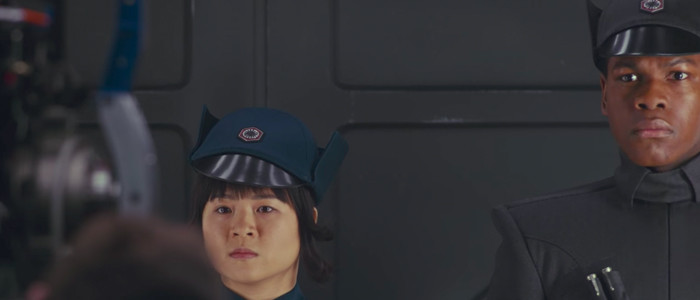 So what is such a shady character doing hanging out with Finn and Rose? Well, in the behind-the-scenes reel from D23, we see Finn and Rose suited up as First Order guards, and since they're seemingly on their own in that storyline, it makes sense that they'd need to retain the services of someone with a very particular set of skills to help them with their mission. DJ, who is "trying to benefit off of" the ongoing war without supporting one side or another (hey, why limit your moneymaking opportunities?), seems like he's just who they're looking for. But Boyega also notes that DJ is certainly not someone who can be trusted, so I doubt he'll be making a late-stage conversion to the good guys' side like Han Solo did.
We also got confirmation that hackers are referred to as "slicers" in the Star Wars universe, indicating that this movie will lean more into the tech side of things than we've previously seen. This also lines up with rumors from a few months ago that claimed the character being played by The Leftovers' Justin Theroux is an "expert slicer," so I can easily see that character and DJ as professional rivals hanging around Canto Bight and trying to rob the rich patrons of the casinos.
When the trades first reported that del Toro was a part of this film, they pegged him as a villain – but the actor played coy, not confirming the true nature of his character. Even after these official, Lucasfilm-approved reveals, we still don't fully know the scope of how this character will factor in to the new movie. And since they're refusing to tell us his real name, there are definitely more secrets to DJ that we'll need to uncover when the film is released.
Star Wars: The Last Jedi opens on December 15, 2017.