'Brigsby Bear' Debuts A Sick, Classic Clip From The Retro Children's TV Program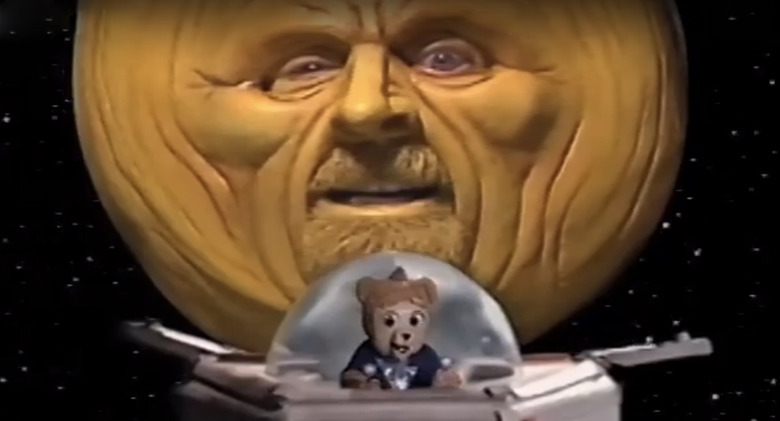 The time has come for you to meet Brigsby Bear. The indie comedy that made a splash at the 2017 Sundance Film Festival earlier this year has slowly been rolling out to more cities. Right now it's only in New York, Los Angeles, San Francisco, Chicago and Washington DC, but it arrives in even more cities like San Diego, Austin, Minneapolis, Philadephia and more, this weekend.
Once the movie is playing in your city, you must seek it out immediately. It's one of the best movies of the year and explores the power of storytelling and fandom in a fascinating, touching way. Not only is Brigsby Bear hilarious, but it's also charming as hell. A big part of the charm comes from how genuine Kyle Mooney plays his character James, who is obsessed with the TV show Brigsby Bear Adventures, a strange blend of Teddy Ruxpin, Star Trek and educational children's programming.
Now you can see part of an episode of Brigsby Bear Adventures yourself with a retro clip from the show surfacing online.
Kyle Mooney posted this to Twitter, calling it a "siiiick, classic" episode of the show. What I love about this clip is that it shows the lengths to which Mooney, co-writer Kevin Costello and director Dave McCary went to in order to make Brigsby Bear Adventures feel like a real television show you could have loved as a kid. From the animatronic bear suit to the cheesy acting and the bad visual effects, if I saw this clip without context, I would think it was a real show from Canada or something like that.
For all you Mark Hamill fans out there, you might want to take note of the voice of Brigsby Bear, because it's provided by the Batman: The Animated Series star himself. Hamill is the one bringing the villainous Sunsnatcher to life as well. The movie really allowed him to showcase his talents.
Again, we can't stress enough how quickly you need to see Brigsby Bear. The film was not only one of our favorites from the 2017 Sundance Film Festival, but one of the best of the summer, and as we've pointed out, it's part of the new wave of films that is starting to redefine what a Saturday Night Live movie can be.
If you need any more convincing to see Brigsby Bear, watch the trailer here and read our full review from Sundance.
Brigsby Bear Adventures is a children's TV show produced for an audience of one: James (Kyle Mooney). When the show abruptly ends, James's life changes forever, he sets out to finish the story himself and must learn to cope with the realities of a new world that he knows nothing about.
Brigsby Bear is playing in select cities now, so see it if you can!