Louis C.K. is Not Thinking About 'Louie' Much [TCA 2017]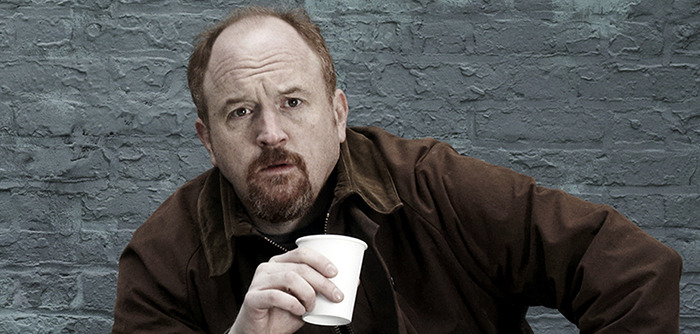 Louis C.K. took a long break from his acclaimed FX comedy Louie. That break has now turned into an indefinite hiatus. On a panel with Pamela Adlon for her show Better Things, which he also produces, C.K. told the Television Critics Association he doesn't imagine doing more Louie unless he updates the show dramatically.
"The version of Louie that was on FX, I don't think I'll do that again," C.K. said. "I haven't been that guy in a while with the stained black T-shirt. My kids are older now."
A new version of Louie could reflect more the Louis C.K. who is now a successful standup comedian and television star, but don't get your hopes up. C.K. isn't even thinking about it.
"I always thought if I did do Louie again, I'd circle around to a different version," C.K. said. "I have no idea if that will happen. I don't think about it that much."
In addition to Better Things, C.K. also produces FX's Baskets, Amazon's One Mississippi and the upcoming The Cops. He prefers to focus on those four shows.
"I really love making TV and right now I'm involved with her show," C.K. said. "I think it's the best show on TV. I think she's the best director on TV."
Earlier in the day, FX CEO John Landgraf reiterated what C.K. confirmed.
"I really don't have any update on season six," Landgraf said. "I've said I think it's possible there'll never be another episode of Louie. It's also possible there'll be five or six more seasons over the next 30 years. Louie now has four series he's executive producing. I think he's changed a lot since he made the last season. I think he'd run out of things to say about that time. He's become so much more successful than the Louie he portrays on that show so it started to feel faux. He had to decide if he'd take the Louie on that show through the path of success or stop making it. He decide to stop. If it comes back, it'll be a very different show because Louie is a very different guy. It hasn't come up for a while."
Better Things returns September 14 on FX.