Star Wars Bits: 'Where Old Speeders Go To Die,' Dr. Princess General Leia, And Andy Serkis On The Worst Snoke Theory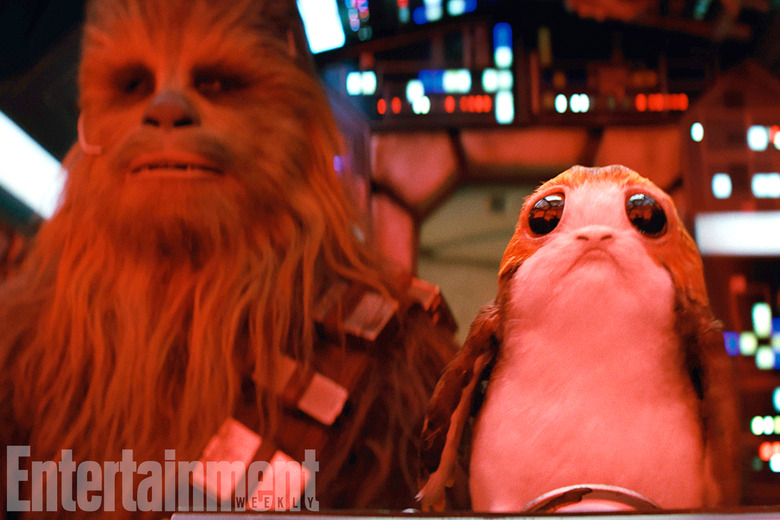 In this edition of Star Wars Bits:
Ron Howard shares some very interesting Han Solo set videos.
Let's take a moment appreciate the Porgs.
Andy Serkis knows which Snoke theory sucks the most.
General/Princess Leia gets yet another title
Inferno Squad's secrets unlocked
And much more!
Rehearsing a crane shot as we wait for sundown – pic.twitter.com/gg2MJ0aAAK

— Ron Howard (@RealRonHoward) August 10, 2017
Where old Speeders go to die. pic.twitter.com/WITP1xpzvf

— Ron Howard (@RealRonHoward) August 10, 2017
Ron Howard has shared another pair of videos from the set of the Han Solo movie, showing off some kind of junkyard set. Are we looking at a podracer junkyard of some kind?
Star Wars Explained made a handy video just last week about those adorable little Porgs, the puffin-like creatures that live on Ahch-To with Luke in Star Wars: The Last Jedi, detailing everything we knew about them... and it's already out of date today. That's because EW started their The Last Jedi news explosion, including some new bits about the Porgs, including the "Caretakers" on Ahch-To, who are described as "a remote sort of little nunnery" by writer/director Rian Johnson. There's also a picture of a Porg on the bridge of the Millennium Falcon with Chewie, so maybe he finally gets a co-pilot of his own. An adorable one.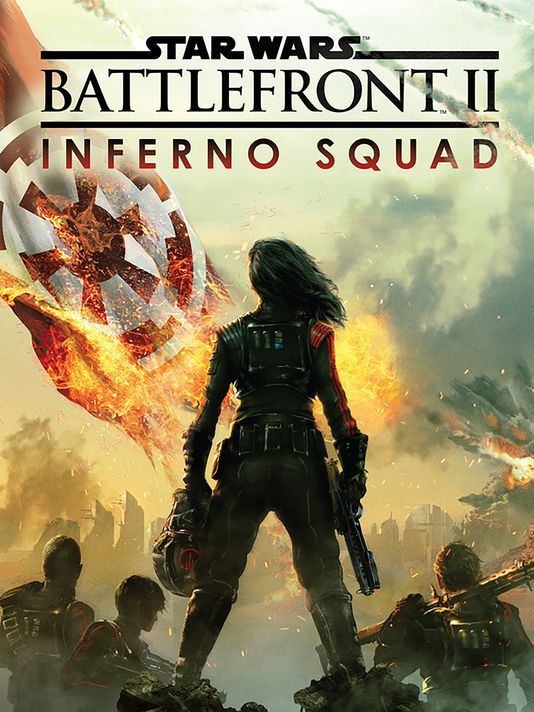 If you haven't read Inferno Squad yet, you should – it's an outstanding look inside the Imperial side of the Star Wars story that may make you second-guess your Rebel allegiance, at least a little bit. The official site has an in-depth look at the book, with ten major things it adds to canon, like the story of Jedha as far as the Empire's citizens know, lots of new details on the Partisans, the Rebel extremists, and what happened to them after Saw's death, and a surprise cameo from Star Wars: The Clone Wars. MAJOR spoilers for the book abound.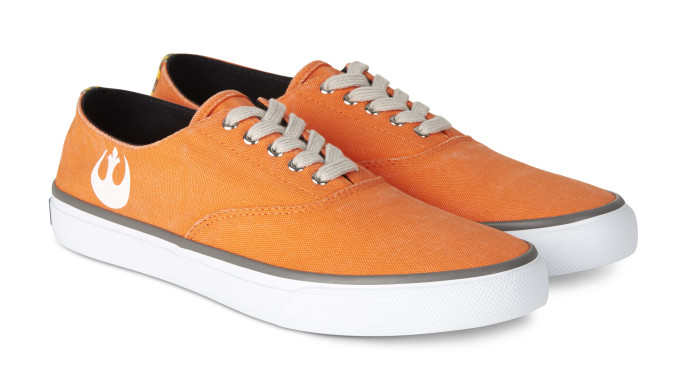 Sperry is jumping into the Star Wars shoe business with a new line of their slip-on and CVO shoes, and they are glorious. The line will go on sale August 10, and feature shoes that have C-3PO and R2-D2, Han and Chewie, and McQuarrie-drawn Luke Starkiller images on the slip-ons, and some nice Rebel Alliance and Imperial Cog symbol CVOs. Time to go blow a paycheck!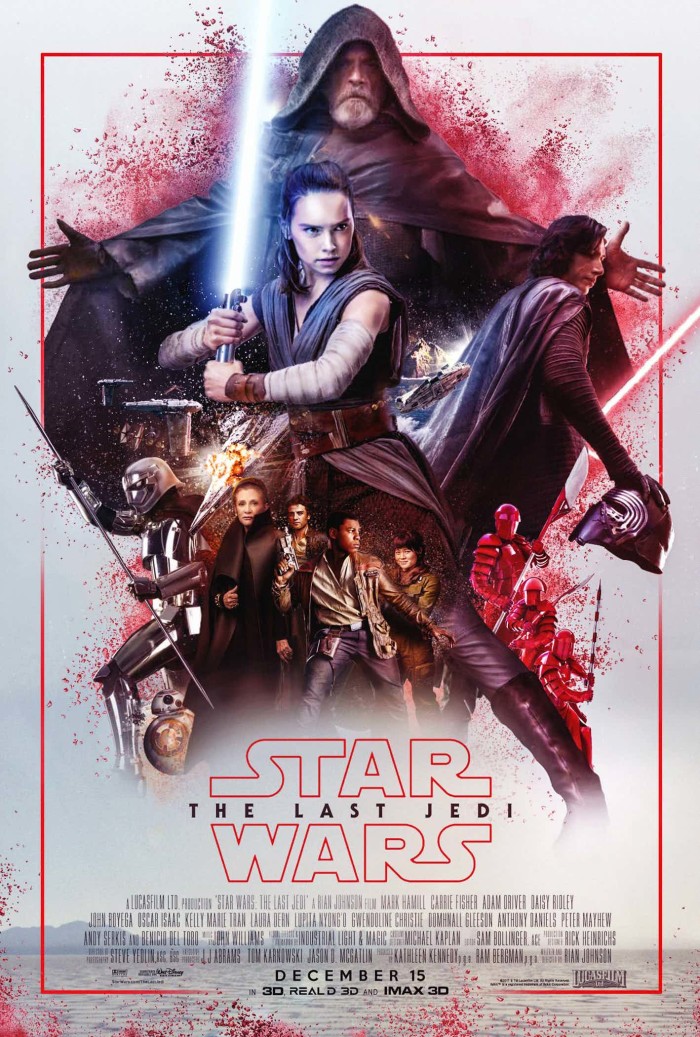 Reddit user and Star Wars fan "Shine_o" created the amazing Star Wars: The Last Jedi fan poster you see above. Now, this poster uses images from Vanity Fair and leaked behind-the-scenes images we swear we never looked at when they leaked, swear. SWEAR (man they were cool), so the poster might wind up going away. The image, with Luke in the background encompassing everyone, Kylo appropriately turning away (but from Luke or the First Order? Hmm), and Rey ready for a challenge could be the real deal. Quick, Disney, hire this person!
action figures really help us figure out high octane action for #UntitledHanSoloMovie Yes folks, this is my day job pic.twitter.com/a1SsQBC6rn

— Ron Howard (@RealRonHoward) August 4, 2017
Everything Ron Howard shares or says just makes us feel better and better that he's directing a Star Wars movie. How's he helping to crack and block scenes? The same way we've all been doing since we were three years old: with action figures! If this is all it takes to direct a Star Wars film, then I've been directing Star Wars movies for 30 years.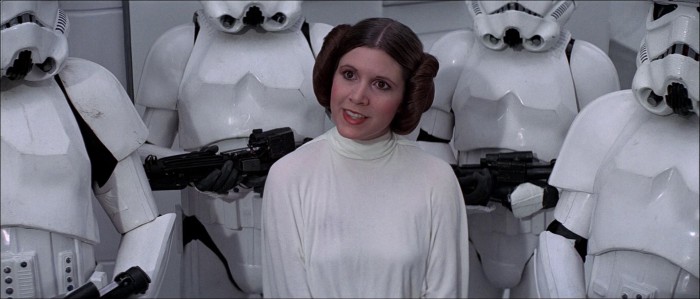 Princess, Senator, Diplomat, Rebel Spy, Traitor – those are the first five titles we heard associated with Leia Organa in Star Wars. In Star Wars: The Force Awakens, when Poe Dameron referred to her as General, adding another to the list, Lor San Tekka replied, "To me, she's royalty," noting that she's still remembered by at least one of those titles from the past. Now, fans are discovering a revelation made by George Lucas 13 years ago, in the commentary track for the DVD release of Star Wars: A New Hope, that Leia also had her doctorate, having received her PhD sometime shortly before the events of that film at age 19. Whether that's "canon" or not, who cares, it's cool, and another layer to one of the best characters in fiction.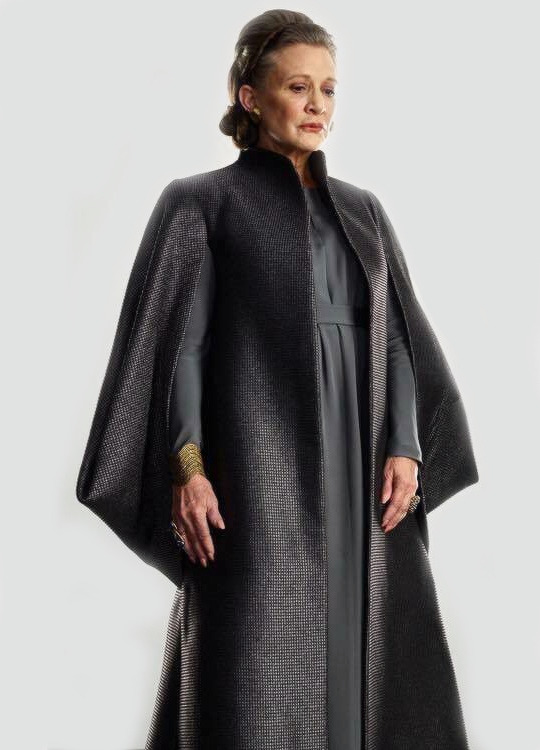 A new promo image that appears to have leaked showed up on tumblr, this one featuring the late, great Carrie Fisher as General Leia. Her new regal, and dark (mourning?) robes are on full display, as she looks down in a contemplative stare. Another reminder of our loss and how hard it's going to be to say goodbye to Leia.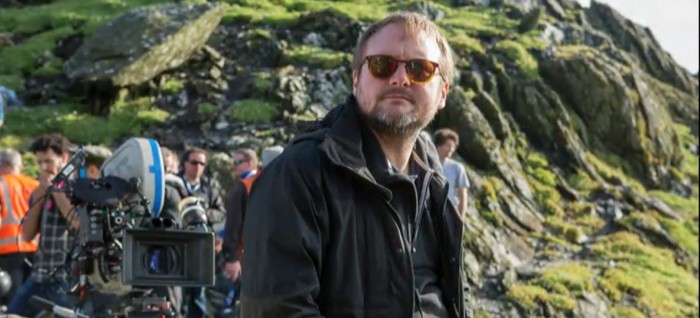 John Boyega is excited about the idea of having different writers and directors on each of the Star Wars Sequel Trilogy films, and has a lot of praise for Rian Johnson, who filled both roles on The Last Jedi. In a podcast with EW (via Star Wars Underworld), the actor, reprising his role as Finn, said Johnson got to "really go crazy" on the movie.
"What people fail to understand sometimes is that the success of these stories that will stay with us long-term is to bring new ideas, is to expand the universe. So we can have new stories, new people, just a different perspective is awesome. [Rian] had a chance to really go crazy, and I'm a big Star Wars buff so certain things I saw I was just like 'Well, that's a first.' And that, for me, is really cool to experience.
"Rian is just fun. Rian is just a fun guy. I have a feeling he is Santa Claus. I think Santa Claus is a part time director when it comes to December. He grows out the beard then does his thing, because he just so giving, he's cheerful on set, and it's always a fun time."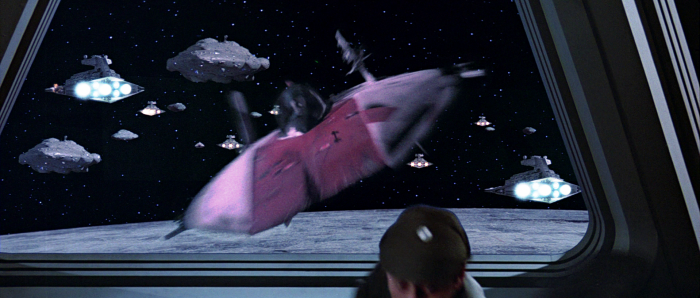 RebelScum has new looks at the A-wing and Canto Bight Police Speeder toys coming from Hasbro – since K-Mart has blown the on-shelf date by a full month in some places (whoops). Most notably, the Police Speeder reveals that the casino city of Canto Bight is on the planet Cantonica. Yay, new Atlas entries!
The way some people are able to envision and create never fails to impress, and LEGO artist "Lego Admiral" is most impressive. He's created a life-size, wearable Darth Vader helmet entirely out of LEGO. Suddenly, my multi-colored mech I made when I was 7 looks way less cool.
Andy Serkis on which Snoke theory sucks the hardest: #YourSnokeTheorySucks pic.twitter.com/GBUJLVGSZH

— Ash Crossan (@AshCrossan) August 7, 2017
Finally, when Entertainment Tonight geek extraordinaire Ash Crossan chatted with Andy Serkis at SDCC, she asked him about the worst Snoke theory he'd heard, giving him a "Your Snoke Theory Sucks" sticker from podcaster Steele Saunders in the process. The actor jumped right on "That he is Jar Jar Binks. That's a really sucky theory!" Let the conspiracy theorists go to town on that now that it's all misdirection. BUM BUM BUUUUUUUM (it's not).