Broadway's 'Frozen' Will Get Rid Of The Worst Part Of The Movie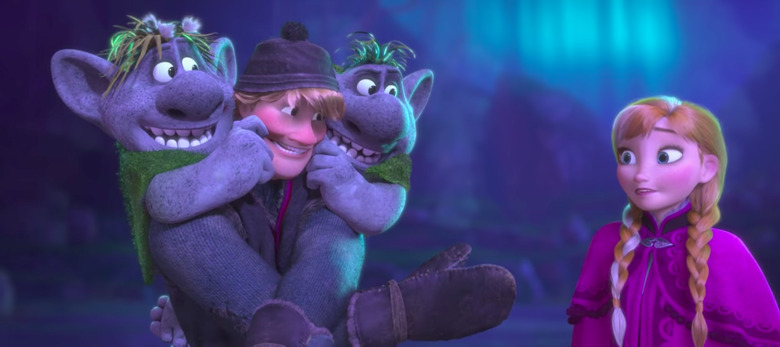 We all went into Frozen fully expecting to hate the obvious contender for irritatingly cute and quirky sidekick, Olaf. Instead, he made us melt with emotions and we got waylaid by another annoying plush doll marketing ploy: the trolls.
But good news to all of you who loved Frozen except for that whole subplot with the trolls — Broadway's musical adaptation of Frozen will cut them out altogether. Now that's how you treat a fixer upper.
According to the New York Times, the musical adaptation of Frozen will block the trolls from making the transfer to the stage. Instead, the trolls will be replaced by "a group of scruffy (covered in greenery), sexy (greenery only goes so far), tailed creatures, called hidden folk, drawn from Scandinavian folklore and chanting in Norwegian."
While I'm thankful that there won't be a troll in sight — unless it's an internet troll in the audience — at the Frozen Broadway show, it's a little ridiculous that they were cut out in favor of "sexy" Scandinavian folk creatures. Now I can only imagine that the creative process around this segment of the play entailed a lot of brainstorming over how to make rock trolls sexy. Which would have been hilarious.
Instead, we'll get to see the "sexy" Scandinavian folk creatures do their version of "Fixer Upper," the trolls' signature song from the 2013 animated movie.
The one downside to the trolls' replacement by the Scandinavian folk creatures is that the human workers who sing the sweeping opening number "Heart of Ice" will be replaced by the "sexy" folk as well, according to Vulture. Which is too bad, because that felt like one of the more authentic show tunes in a film replete with catchy pop numbers. Now it looks like the Broadway show will offer the sexy greenery version instead.
In honor of "Heart of Ice," here it is again, in its original form with humans cutting ice instead of tailed folk creatures.
The Frozen Broadway show is currently in rehearsals in Denver. The Disney Theatrical Group recently released the poster for the Frozen musical adaptation, seen below. The New York Times has a sneak peek at the seven other poster designs that didn't make the cut.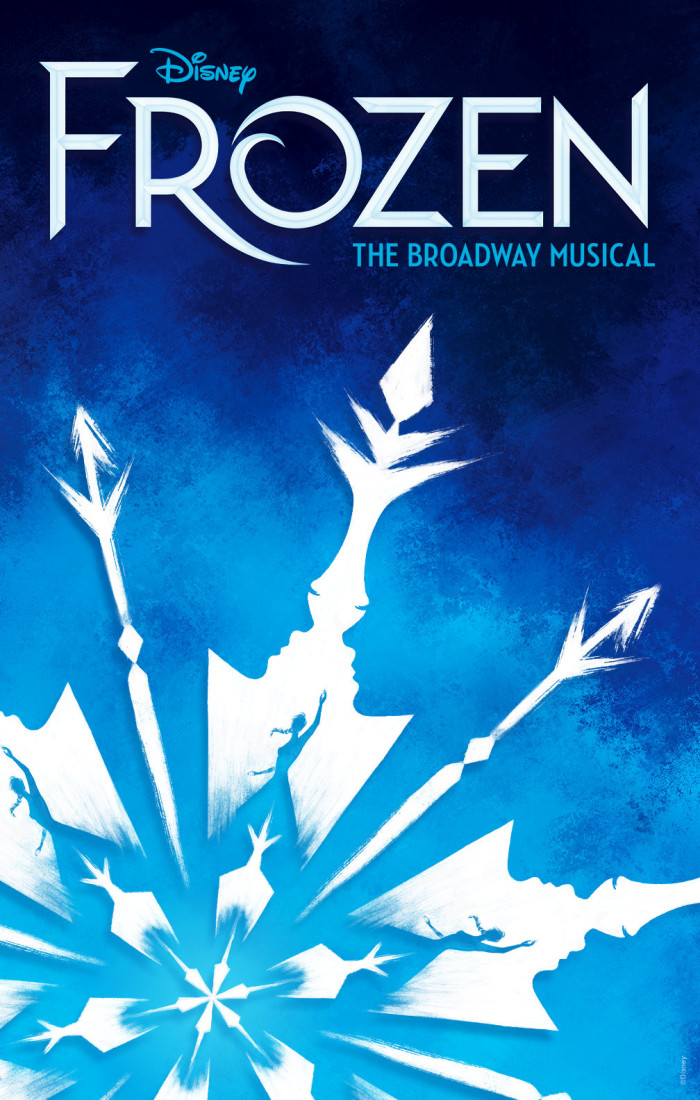 The musical adaptation of the hit Disney movie will move to New York in Spring 2018. But if your kids are too eager to revisit the world of Arendelle once again, Frozen will return as a Christmas short in Olaf's Frozen Adventure, in theaters in front of showings of Pixar's Coco on November 22.
Correction: This article previously stated that the song "Fixer Upper" was cut from the show. It will still be in the Broadway version, just not performed by trolls.