The Morning Watch: Jim Carrey Is Quite The Painter, 'Star Wars: Days Past' Fan Film & More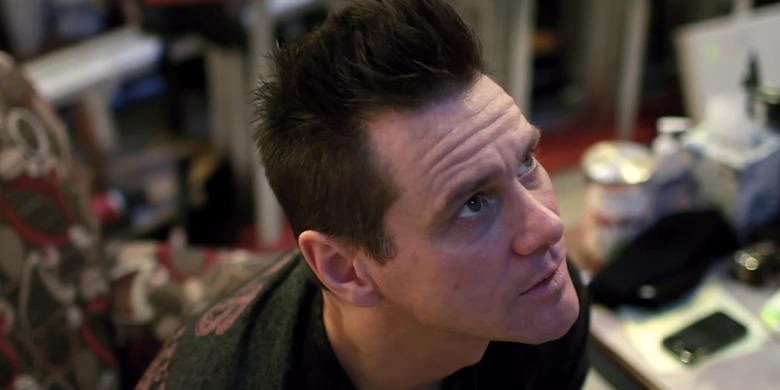 (The Morning Watch is a recurring feature that highlights a handful of noteworthy videos from around the web. They could be video essays, fanmade productions, featurettes, short films, hilarious sketches, or just anything that has to do with our favorite movies and TV shows.)
In this edition, Jim Carrey's passion and talent for creating gorgeous paintings is explored in a documentary short. Plus, a Star Wars fan film called Days Past explores some of the time that passed between Star Wars: Revenge of the Sith and Star Wars: A New Hope, and a video explores the abandoned plans for a theme park called Disney's America that was once in development in the 1990s.
First up, a documentary from the Signature Gallery Group and director David Bushell shines a light on the lesser known talents of actor Jim Carrey. Sure, you know the man with the rubber face and all of his antics on film and television, but did you know that he has quite a passion and gift for painting? The above short film, titled Jim Carrey: I Needed Color, features the actor talking about what painting means to him, and it shines a light on the incredible pieces he's produced.
You'd be hard pressed to find a more active fan film community than among the fanbase for Star Wars, and every now and then, a film comes along that's worth checking out. This film, titled Days Past, doesn't exactly feel like a Star Wars movie, but that's kind of a good thing. It explores characters without having to get into lightsaber battles and laser shootouts, and that's always a welcome departure from the usual visual effects show-off reels that Star Wars fan films usually are.
Here's the official synopsis if you need to know more before you give it a watch:
"Years after the collapse of The Republic, Valera has carved out a life for herself in the galaxy's outer rim. But when an old student returns, she is thrust back into the life she left behind."
Finally, for all you theme park fans out there, Disney almost ventured into a theme park of another kind with an endeavor that was simply called Disney's America. It was meant to be built in Haymarket, Virginia and would have been dedicated to the history of the United States. However, because historians and environmentalists thought that building the park and increased tourist traffic might hurt historic Civil War sites, and it never came to be. But you can find out all about the abandoned park in the above video.