Disney Will Pull Its Movies From Netflix And Launch A New Streaming Service [Updated]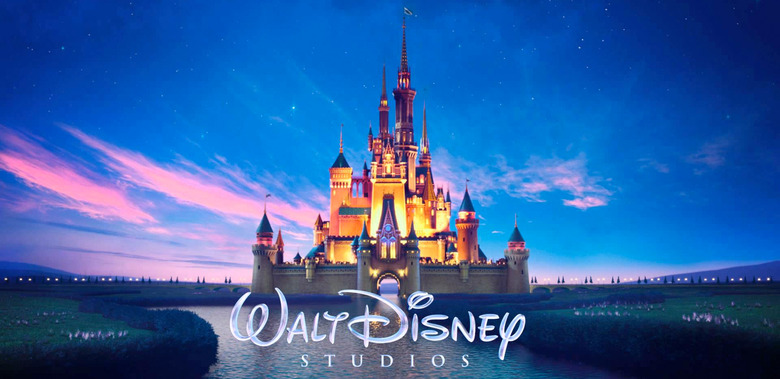 Update 2: Reuters reports that Netflix is in active discussions with Disney to keep Marvel and Star Wars movies on the streaming service.Update: Disney CEO Bob Iger explained in a press call after the announcement that while Disney's own movies are definitely moving to the new service, the rights of the Star Wars and Marvel films are still being determined. Iger also confirmed that the current deal between Marvel and Netflix to produce and stream Defenders and its solo shows will continue. The shows, including Daredevil, Jessica Jones, Luke Cage, and Iron Fist will stay on Netflix through at least 2019.
"It's possible we will continue to license [Star Wars and Marvel movies] to a pay service like Netflix," Iger said.
Our original story follows below.
***
In a piece of news that manages to be simultaneously surprising and not surprising in the slightest, Disney has announced that it is pulling its library of movies from Netflix...and launching its own streaming service. No specific dates have been announced yet, but the new Disney-only service is apparently set to debut in 2019 when their current deal with Netflix is through.
Disney CEO Bob Iger (via The Hollywood Reporter) described the move as "a strategic shift in the way we distribute our content," which is a polite way of saying "one of the most powerful entertainment companies in the world is done helping line the pockets of one of the other most powerful entertainment companies in the world." At the very least, this will put an end to those stories of Disney wanting to actually buy Netflix and install Reed Hastings as their new CEO. If there was truth to that story (and I imagine we'll know someday), it seems like things did not coalesce behind the scenes.
The news of Disney creating its own streaming service is only half of the story, though. They will also launch an ESPN streaming service in early 2018, a vital move in an industry where so many viewers are cutting the cord and foregoing traditional cable packages. The network has been bleeding viewers for years and this feels like the kind of move that could potentially reinvigorate the world's most recognizable sports channel.
THR reports that Disney will spend $1.58 billion to acquire a majority of BAMTech, the streaming tech company owned by MLBAM (which is owned by Major League Baseball), who will oversee the process of building this new streaming empire.
This news arrives during a very strange time for those who make entertainment and those who consume it. Sure, Netflix changed the game with streaming and they're still the most famous name in the market, but competition seems to crop up on a daily basis. While they face hungry players like Amazon, Hulu, and YouTube for marketshare, niche services like Shudder and FilmStruck pop up to cater to more specific audiences. As film and television libraries are increasingly divided between a growing number of streaming platforms, the thirst for a steady stream of original content, exclusive to a service, has only grown. Netflix has made itself a force to be reckoned with when it comes to backing exciting talent, but Disney has nearly a century of entertainment to offer viewers. In addition to their animated classics and Marvel and Star Wars, they have countless live-action films designed for all kinds of audiences, released under numerous banners over the decades.
Plus, we're willing to bet that Disney will time the creation of the first live-action Star Wars series to align with the debut of the streaming service, much like CBS All Access did with Star Trek: Discovery. If there's one way to get new subscribers to Disney's streaming service, it will be by offering them a Star Wars show that they can't get anywhere else.
In other words, a Disney streaming service is nothing to scoff at. The brand name alone is enough to make it stiff competition for Netflix. The market knows it, too – Netflix's stock prices dropped 4% after this news was announced.
Netflix will be fine. Even as their library loses movies and shows to other services, they're still the go-to reference point for audiences, kind of like how all search engines are "Google" and all sodas are "Coke." Still, this is a reminder of the future (present?) of entertainment: we've replaced traditional packages with a buffet line of services, letting us customize how we want to watch things and from whom. And Disney is a company that has always had one eye on the next generation when it comes to new and exciting ways to entertain their audiences...and to make money, of course.