The Next '24' Will Have A New Cast and Won't Involve CTU [TCA 2017]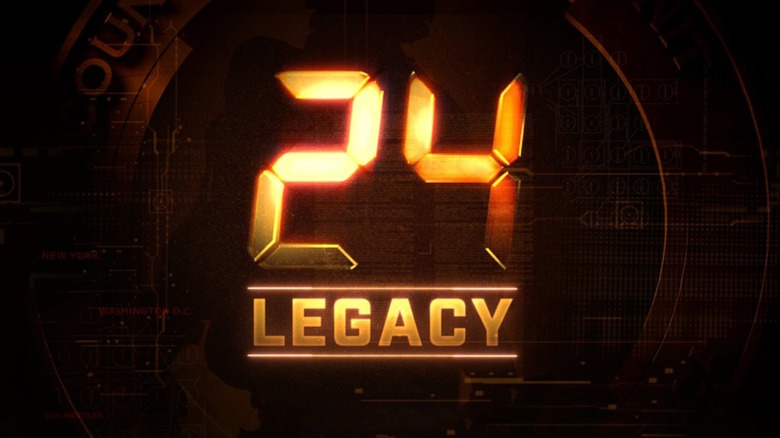 During their executive session with the Television Critics Association, Chairman and CEO of Fox Television Group Dana Walden and Fox Broadcasting President David Madden spoke about the future of 24. This year's 24: Legacy headed by Corey Hawkins will not continue, but the execs say they always intended to make 24 an anthology with new casts.
"We're really exploring what the future might be," Walden said. "We talked previously that it might live in a more anthological storytelling. We let Corey Hawkins out of his obligation to be back for fall so he could do his play. It felt like where we left off, to continue telling stories about those exact characters in that exact world felt very close to what we did in the original. Our goal was to do something different that genuinely extends the life of the franchise. Viewers got a taste of 24 again and that incredible storytetlling device. We whetted their appetite."
Walden added that the trio of 24 creators has been actively involved in continuing the franchise with Fox. "We've met with Howard Gordon and Bryan Grazer and had conversations with Joel Surnow as well," she said.
Furthermore, a new set of characters could also bring with them a somewhat different genre for 24. At least, the real time thriller wouldn't necessarily have to involve CTU and terrorism.
"We want to take that same sort of ticking clock, incredible urgency and apply it to something else," Madden added. "The next version of 24 will probably not be CTU, American counterintelligence."
24 has traditionally been an action-thriller. The real time device makes it likely any incarnation would remain a thriller, but Walden hinted at other possibilities.  "I think that partly what is exciting is we're opening the possibility of it kind of being anything," Walden said after the panel. "Anything where that 24 hour clock hits at the most critical period of a story, so I don't want to limit them by saying it can only be an action oriented show. Maybe not. Maybe it's emotional action, but we're trying to keep the opportunities for them to think their biggest thought open. That's what they're doing right now."
Fox rebooted another franchise this year with Prison Break, which did reunite the original cast. No plans for another season of Prison Break have occurred, but Fox is open to it.
"Nothing we're currently planning on but we're always interested in new angles on stories that come out of our library," Madden said during the panel. "If the producers have ideas to explore another iteration of it, we'd be excited to talk about it."