Exclusive: The 'Shaft' Remake Is an Action-Comedy With A Role For A Strong Woman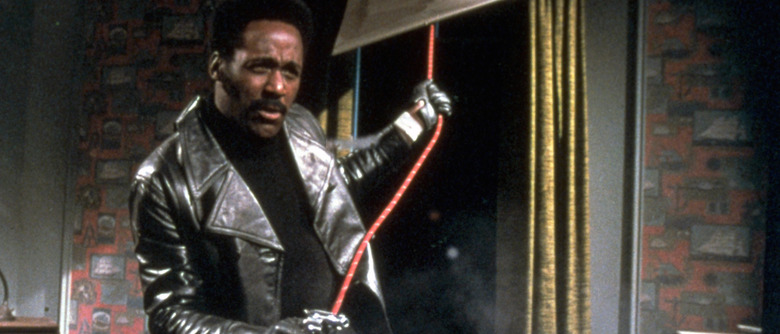 Tim Story was at Showtime's Television Critics Association party. He directed the pilot and several episodes of Jay Pharoah's new half hour series White Famous. /Film had the opportunity to speak with Story about the feature film remake of Shaft, which he signed on to direct in January. As the director of Ride Along, Barbershop and other comedies, Story confirmed he is not doing Shaft as a straight action movie.
"My Shaft movie is going to be definitely not straight action," Story said. "We're going action-comedy or comedy-action, I'm not exactly sure which one comes first. We're going to definitely make sure the stakes in the world are real, and then you've got these characters who are dealing with kind of a father/son situation, we're going to see them put a family back together."
Richard Roundtree played P.I. John Shaft in three movies in the '70s, anchoring the "blaxploitation" genre. Story said Shaft in 2017 still represents the powerful figure that Roundtree played, but John Shaft isn't the only important character. He said the new script includes a powerful female character in the family.
"We're still paying an homage to the original, so [Shaft] still means what it means," Story said. "At the end of the day though, it does mean just a strong figure. We also have Shaft's son's mom in it as well. She's a strong figure as well. It's not even specific to the male. It's specific to just strong people."
A 2000 Shaft remake starred Samuel L. Jackson and was directed by John Singleton. Roundtree co-starred as "Uncle John." There were talks of sequels starring Jackson, but after 17 years, Story did not know the circumstances of moving on from that reboot.
"I have no idea," Story said. "It's a good question. I don't know. When I came on board, they were just ready to get it going and the script was great. I'm not exactly sure what the situation was."
Story also directed two Fantastic Four movies in 2005 and 2007. When asked how he looks at his two films, Story chose to look forward to the potential of a future Fantastic Four movie.
"Ah, I look back on it as I can't wait to see the newest version of it," Story said. "At some point, with the effects that are going on now, I can't wait to see somebody do that franchise incredibly well. I'm looking forward to it."
White Famous will be on Showtime later this year.