'Bond 25' Could Delay Showtime's Daniel Craig Series 'Purity' Until 2019 [TCA 2017]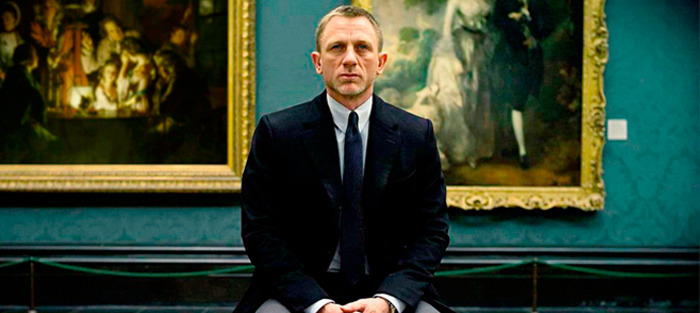 On last summer's Television Critics Association press tour, Showtime President and CEO David Nevins said he expected to film the series Purity in 2017. That would have been in the can before star Daniel Craig would be needed for another James Bond film, should he even decide to make one. Now that Bond 25 is scheduled for release in 2019, with filming next year and Craig expected (though not officially confirmed) to return, Showtime is waiting for him.
"He's doing Bond first," Nevins said. "I can't say anything about what I know or don't know about Bond. That's not my area."
The schedule for Bond 25 could mean that Craig is not available to shoot Purity until 2019. "It's possible," Nevins said.
Craig is still committed to Purity, according to Nevins. "I think so, yeah," Nevins assured.
Purity is based on the Jonathan Franzen novel. Showtime plans two 10-episode seasons to complete the story. Craig would play the character Andreas Wolf, but the central character is Pip. Fans of the book will know how many scenes Wolf is in, but Nevins said to expect Craig in the bulk of the 20 episodes.
"He's in most episodes," Nevins said.
Last year, Nevins described the Wolf character as "a Julian Assange type, a hacktivist crusader for radical transparency."
Pip joins Wolf's South American-based activist group The Sunlight Project, with additional scenes exploring Wolf's past in Berlin around the fall of the Berlin Wall. Last year, Nevins announced plans to film Purity internationally.
"I don't know that the majority will, but it's significantly set in Berlin and South America and a couple different locations in the U.S.," Nevins said. "This show is very much a U.S.-based show but with real tentacles going elsewhere. If anyone's read the book, it gives you a sense of how it works. There's a novel with a very well-constructed structural novel that is the roadmap."
Franzen is writing the adaptaion with Todd Field and David Hare. Field was set to direct all 20 episodes as of last summer.