Daily Podcast: Home Movie Watching Improvements, DVDs, Box Office, MCU, Netflix, Thriller & More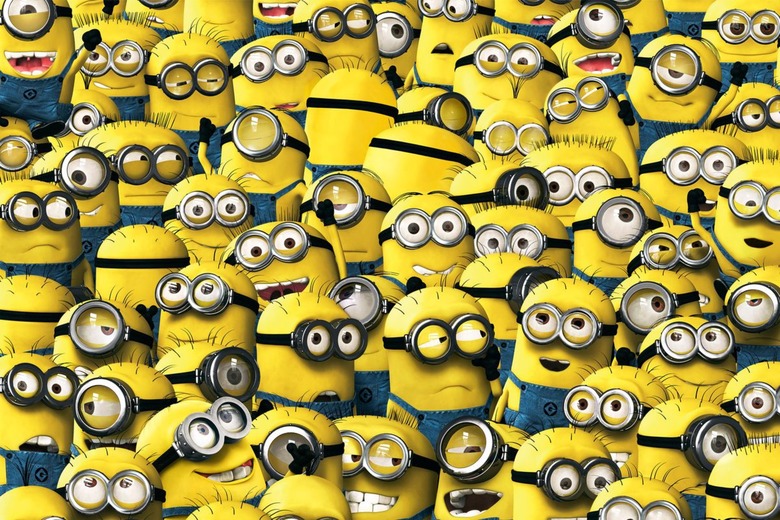 On the /Film Daily podcast for August 8, 2017, Peter Sciretta is joined by Ben Pearson and Brad Oman stop by the water cooler to discuss selling DVDs, a Lion King singalong and a board game cafe, in the news we'll talk about Netflix's big comic book company acquisition, this weekend's box office, Thriller 3D, Fantastic Four, and a bevy of MCU tidbits from Guardians director James Gunn. And in the mailbag, we'll talk about how to improve the home movie experience.
You can subscribe to /Film Daily on iTunes, Google Play, Overcast and all the popular podcast apps (here is the RSS URL if you need it).
In The Water Cooler:
Peter sells his old DVDs and realizes that they are now worthless.
Ben saw The Lion King singalong at the Greek Theater on Saturday night.
Brad played games at that Merlin's Beard games cafe.
In The News:
'The Dark Tower' Underperforms
 as 'Despicable Me' Becomes the biggest animated franchise of all time
Netflix Buys
 'Kingsman' Comic Book Publisher Millarworld
Michael Jackson's Groundbreaking '
Thriller' Music Video Will Premiere in 3D
 in Venice
Marvel Really Did 
Cancel 'Fantastic Four' Comics
 Over the Film Rights, Comics Writer Jonathan Hickman Says
James Gunn on Cosmic MCU Movies
, David Bowie's 'Guardians 2' Cameo, 'Mary Poppins' & More
In The Mailbag: Mich from Maryland asks "I want to up my home theater game — got any tips for creating a better experience at home? (screen, sound, seating, lighting, remote controls, snacks, etc.)" To submit questions to the mailbag, send them to peter@slashfilm.com. Please mention your name and general geographical location in case we mention the question on the air.You can find all that and more at slashfilm.com. You can subscribe to /Film Daily on iTunes, Google Play, Overcast and all the popular podcast apps (RSS). This podcast is published every weekday, bringing you the most exciting news from the world of movies and television as well as deeper dives into the great features from slashfilm.com. We're still very much experimenting with this podcast, please feel free to send your feedback to us at peter@slashfilm.com. Please rate and review the podcast on iTunes and spread the word!