James Wan Won't Rush 'The Conjuring 3'; 'The Crooked Man' Could Be A Dark, Whimsical Fairytale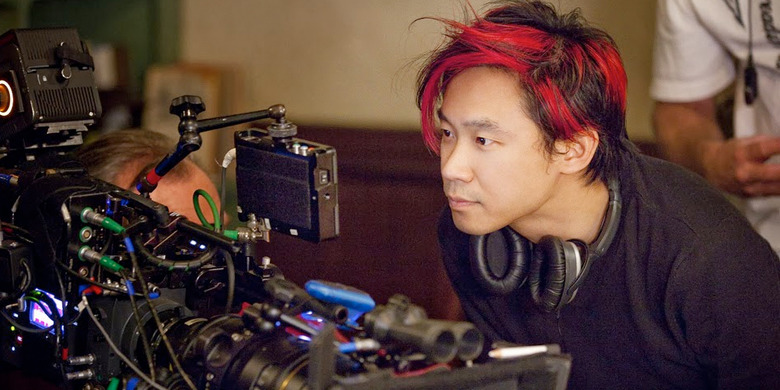 The Conjuring business is booming. Director James Wan's universe of horrors is about to gain one more chapter with this week's Annabelle: Creation, which our own Ethan Anderton praised as a "suspenseful, scary and superior follow-up to Annabelle." Two future additions to the Conjuring universe are in the pipeline: a third adventure with the Warrens and The Crooked Man movie.
Below, Wan discusses making the spin-offs different flavor and why he won't rush The Conjuring 3.
The Conjuring 3 is in the works with David Leslie Johnson (The Conjuring 2) writing the next Ed (Patrick Wilson) and Lorraine Warren (Vera Farmiga) tale. Wan told Entertainment Weekly they're not rushing it:
Of course, that is something that I am not neglecting. The Conjuring films are still the mothership and the mothership needs to be strong. [Laughs] The mothership needs to be strong for all these other jet fighters to shoot out of. So, we're in the midst of working on the script, and still hashing [it] out. We want to make sure that the script is in a really good place. With how much people have loved the first two Conjurings, I don't want to rush in to the third one if possible.
And with how much people loved the first two movies, they'd probably rather wait for a sequel that'll satisfy than a disappointing rush job. Wan told EW it's unlikely he'll return to direct given his long-haul commitment to Aquaman. He's busy shooting the superhero picture, on which he has a year and a half of work.
Another project that'll help keep him busy is The Crooked Man, which he wants to be a "dark fairytale" and a "more whimsical" horror movie:
We think we have a really exciting story. What we want to do, with The Conjuring universe, is we want each of our little offshoots to have a very different flavor, right? So, for example, Annabelle is the classic sort-of haunted doll subgenre. And with The Crooked Man, I would love to push it more down somewhat of that dark fairytale, and more whimsical, subgenre. I love the idea that, within the Conjuring universe, each of our little movies all have their own flavor, so that way they don't feel like they're the same films.
What do I hope will be in the ingredients for these different flavors of horror? A lot of character. That's what works great about the Conjuring movies. The more real the Warrens and the other characters feel, the more real the scares are. The Conjuring 2 wasn't afraid to take its time and develop all the characters, refusing to just rush to the next big scare. I hope more of these films in the Conjuring universe do the same.