Daniel Dae Kim Responds To the Claims That CBS "Made A Very Lucrative Offer" For His 'Hawaii Five-O' Salary [TCA 2017]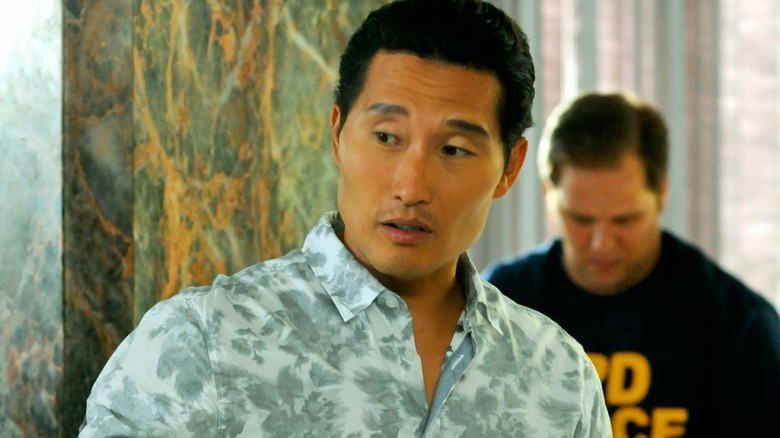 Daniel Dae Kim and Grace Park left Hawaii Five-O over salary disparity with the lead actors Alex O'Loughlin and Scott Caan. During CBS's executive panel for the Television Critics Association last week, CBS Entertainment President Kelly Kahl said he considered the offers made to the supporting cast substantial. "We made a very lucrative offer to all the actors," Kahl said.
On Sunday, Kim was on a different TCA panel as an executive producer of ABC's new drama The Good Doctor. He remained gracious towards CBS and the producers of Hawaii Five-O, but maintained he would not settle for less than his co-stars.
"That was a really important part of my life for seven years," Kim said. "I'm really grateful to CBS and everyone involved with the show for giving me the opportunity. I've known Kelly and [Senior Executive Vice President of Programming] Thom Sherman for a while. I know them and like them. I'm grateful for the words they said on the panel the other day. That said, it's possible to be grateful and respectful of my colleagues and still maintain a steadfast sense of your self-worth. All good things come to an end. I close that chapter on Hawaii Five-O and begin this new chapter on The Good Doctor. This is the start of something new and I'm really grateful for that too."
After the panel, reporters tried to confirm how close CBS's offer came to those of O'Loughlin's and Caan's. Kim would not specify. "I don't want to get into the details of the negotiation," Kim said.
Kim actually brought The Good Doctor to showrunner David Shore, who created the long-running medical drama House. The Good Doctor is based on a Korean drama. In the American version, Freddie Highmore plays Shaun Murphy, a doctor with autism.
"It's one that I saw several years ago after it aired in Korea," Kim said. "I loved the message of it. It was a very familiar genre to american audiences in that it's a medical show. I thought it would be a really good opportunity to make in America. That was the impetus for me to try to bring it over. Everyone knows it's not enough to have an intellectual property. It was such a crucial element to bring David aboard."
For now, Kim is not scheduled to appear on The Good Doctor. "I'm really content being behind the scenes of this show," he said. "I feel it's in really good hands with David and the cast. I'm constantly impressed by the performances I see, by Antonia [Thomas], Nick [Gonzalez], and the people who are back in Vancouver right now. I feel like I'm learning as an actor watching them work. At some point I would love to play with them. David and I have talked about it in the past and we'll see what comes up. Right now we're working on the first few episodes."
The Good Doctor premieres September 25 on ABC. Hawaii Five-O returns September 29 on CBS.