'It' Director Andy Muschietti Wants To Direct Another Stephen King Adaptation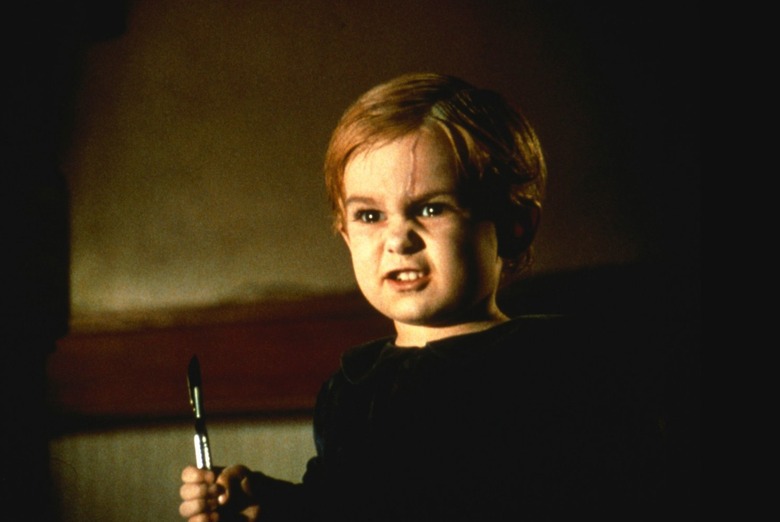 Andy Muschietti is not done with Stephen King. The director of the new version of It, King's famous creepy clown horror story that was originally adapted as a TV miniseries, has set his sights on resurrecting Pet Sematary.
But Muschietti still has a ways to go before he exhumes the corpse of Pet Sematary. He is still in the midst of his It adaptation, which will take place over two movies. He's also attached to a big screen adaptation of Robotech. If Pet Sematary is indeed his next project, it will still be several years before you see it crawl out of its grave.
Adapting a Stephen King book is a huge undertaking. While his novels can yield some of the greatest cinema of all time, they can also be the foundation for critically ravaged box office flops. It's up to Muschietti's adaptation of It to restore the King goodwill after The Dark Tower bombed with audiences and critics — adding to his already heavy burden of bringing to life an iconic character played by Tim Curry that terrorized audiences 30 years ago.
But before he has finished his stint with Pennywise, Muschietti has already started eyeing another Stephen King property.
Muschietti told the Toronto Sun that he and his sister Barbara Muschietti, a producer on It, are contemplating bringing King's Pet Sematary back to life:
"We're huge fans of Pet Sematary. If we can get our hands on that and do the Pet Sematary we want to do, that will be something. One day, maybe."
Pet Sematary was King's 1983 horror novel about a burial ground that can resurrect pets — and people — but with disastrous consequences. The book was adapted to film in 1989 by director Mary Lambert, and even spawned a 1992 sequel.
It's unclear whether Muschietti and his sister/writing partner are fans of King's original novel, which King himself considered "too bleak," or the film adaptation, which has a strong following amongst horror aficionados today.
Muschietti wouldn't be the first director to attempt to resurrect Pet Sematary, with numerous filmmakers attached to remake the movie. Still, Muschietti may have something unique to offer a remake of Pet Sematary. It's clear that Muschietti isn't afraid to take creative liberties with his adaptation of It, and he could bring something new to the table for Pet Sematary. Like maybe renaming it so it's not so gosh darn hard to spell (that's a joke, Stephen King nerds).
The first film in Muschietti's tw0-movie adaptation of It hits theaters on September 8, 2017.