'The Deuce' Pilot Is Now Streaming On HBO Go A Few Weeks Early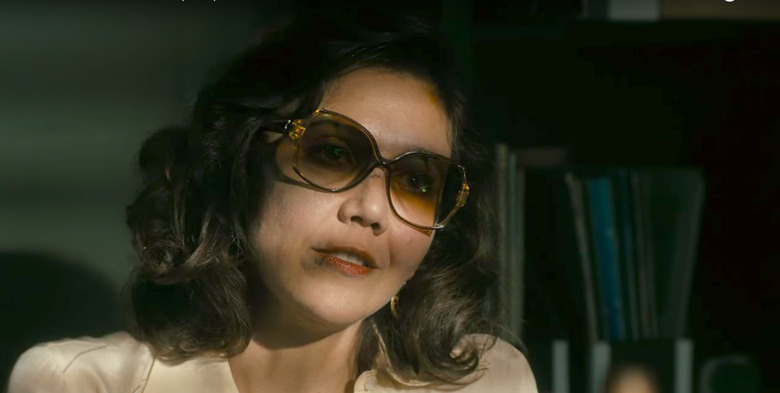 Update: The pilot episode of The Deuce is now streaming on HBO Go several weeks ahead of its official debut. If you want to get a taste of the show now, this is your chance. You can also watch a new trailer below.
***
Police corruption, prostitution, twins, and lots and lots of nudity. Yep, sounds like HBO.
It's a wonder that the cable network, known for its salacious prestige dramas, had not tackled the porn industry before. But it seems like it took The Wire creator David Simon, Maggie Gyllenhaal, and James Franco playing twins for HBO to turn its lens toward the rise of the porn industry in the 1970s with The Deuce.
And here's the newest trailer:
We've gotten a few teasers for The Deuce in the past few months, mostly centering on Franco's twins Vincent and Frankie Martino, two brothers who become fronts for the Mob. But Gyllenhaal takes center stage in the new official trailer for Simon's porn drama, starring as a self-made sex worker who starts to see profit in the film industry.
"If they can sell that in Europe, it's not gonna be long before we can sell that here," Gyllenhaal's Eileen says to David Krumholtz's Harvey Wasserman.
"How do you know?" Wasserman asks.
"It's America, right?" she glibly responds.
The trailer also delves into a newspaper exposé of corrupt police who turned a blind eye toward New York prostitutes and their pimps, which compels the sex industry to look elsewhere for profit: the silver screen. Cue references to the infamous 1972 mainstream porn movie Deep Throat, which launched the so-called "Golden Age of Porn." There are fewer references to gambling than in the first teaser trailer for The Deuce — hence my initial impression of this being a show about gambling — as it's revealed that "The Deuce" is actually the nickname for 42nd Street from the 1950s until the 1980s. It's also probably a fun double entendre in reference to Franco's twin characters.
Fun fact, Franco also starred in the 2013 biopic Lovelace starring Amanda Seyfried as Linda Lovelace, the star of Deep Throat. He seems to really like this era.
Here's the official synopsis for The Deuce below:
Created by George Pelecanos and David Simon and starring James Franco and Maggie Gyllenhaal, THE DEUCE follows the story of the legalization and subsequent rise of the porn industry in New York's Times Square from the early 1970s through the mid-1980s, exploring the rough-and-tumble world at the pioneering moments of what would become the billion-dollar American sex industry. George Pelecanos, David Simon, James Franco and Nina K. Noble executive produce.
 The Deuce is set to premiere the first of its eight-episode season on September 10.