Why NBC's 'Will & Grace' Reboot is Ignoring the Series Finale [TCA 2017]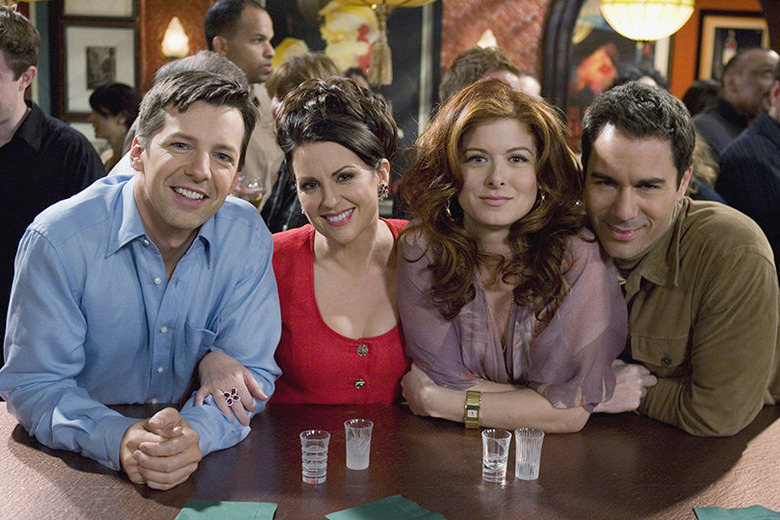 NBC will have a Television Critics Association panel with the cast and creators of Will & Grace later today, but in the morning, executives spoke about bringing the hit sitcom back. Creators Max Mutchnick and David Kohan told Entertainment Weekly that the new 12 episode series would ignore the series finale in which Will (Eric McCormack) and Grace (Debra Messing) have children and husbands. NBC Entertainment President Robert Greenblatt told the Television Critics Association that the season premiere addresses it.
"There's jokes about it in the first episode," Greenblatt said. "There's a really interesting and clever way why they're still living together."
Inspired by the secret episode released online, which was made as if Will and Grace still lived together, Greeblatt agreed with Mutchnick and Kohan on recapturing the essence of the long-running sitcom.
"I was totally on board with that," Greenblatt said. "The rebooted episode they did on the internet was just the old show, like you dropped back into the show. I don't think you want to see them with aging children. We love the essence of the old show. We just wanted the old show and didn't want to take the risk with this of 'it's Will & Grace but so different than the show you watched.' There's only one episode, the final episode, out of 197 episodes that's kind of atypical. We didn't want to suddenly do Will & Grace: The Atypical Show."
The new 12 episode series is set in the present, so it's not necessarily a prequel to the 2006 finale. "You're not in a time warp," NBC Entertainment President Jennifer Salke said. "It's like, 'You still live together? I can't believe this.' Where their lives have come, it's relatable, like, 'What happened? You never had kids.'"
Greenblatt added an interesting wrinkle to the finale question. It may just be the finale is retroactively bumped forward in time after this new series runs its course.
"The finale was written when there was no anticipation of ever continuing the show," Greenblatt said. "What I say is we're moving the finale from here to out here. It may still stand at some point."
That said, Greenblatt hopes that in success, Will & Grace can continue for another season.
"I would say I hope there's more to come," Greenblatt said. "That would be the greatest outcome of this whole thing. We did the first table reading yesterday. Aside from some reading glasses, my joke is they look exactly the same as they did 10 years ago except there's a little bit of hair coloring involved. It's the same show and it was hilarious."
Look for more news on this afternoon's Will & Grace panel here at /Film.