Timeless Fans Were Not as Responsible For Renewal as They Think [TCA 2017]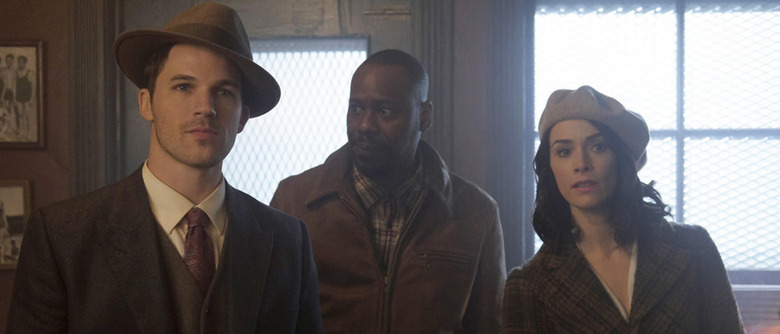 When NBC did not renew Timeless for a second season, fans began a "Save Timeless" campaign. NBC seemed to listen and added the show back to its schedule. During an executive session with the Television Critics Association, NBC Entertainment Chairman Robert Greenblatt joked that the fans still don't control his renewal decisions.
"Don't write this, but they don't," Greenblatt joked.
Getting serious, Greenblatt said that making the show a hit while it is still on the air is still the surest way to ensure it continues.
"What I say to the fans when they come out in droves when we cancel a show is, 'Where were you when we had the show on the air in helping us build this into a huge ratings success?'" Greenblatt said.
As powerful a tool as social media is, NBC also takes hashtags with a grain of salt. "The outcry from fans, I don't know how many there really were," Greenblatt said. "Like all things on social media, it's a lot smaller than you think. But we're happy to know they cared and love the show. We love the show."
NBC Entertainment President Jennifer Salke added that Timeless was a regretful cancellation. The fan support gave NBC the faith to stick with their positive instincts.
"That's what it was: we loved the show," Salke said. "There were some financial challenges with the show. There were ratings challenges with the show. To be able to have a fan base that's so engaged in the show just kept bombarding us with feelings that we had about the show, I like to say it was a collaborative passion swell that made us open it up and look at it again. Could we figure out a way to make this make sense? I'm so glad that we did. Genre fans get very excited and noisy about things. I love that. That's why we love to program for them. It was a good story."
Timeless, from creators Eric Kripke and Shawn Ryan, stars Abigail Spencer, Matt Lanter and Malcolm Barrett as time travelers chasing a time traveling terrorist, attempting to prevent him from changing history. Timeless will be back midseason in 2018.