Floriana Lima Will Still be on 'Supergirl' as Much as Possible [TCA 2017]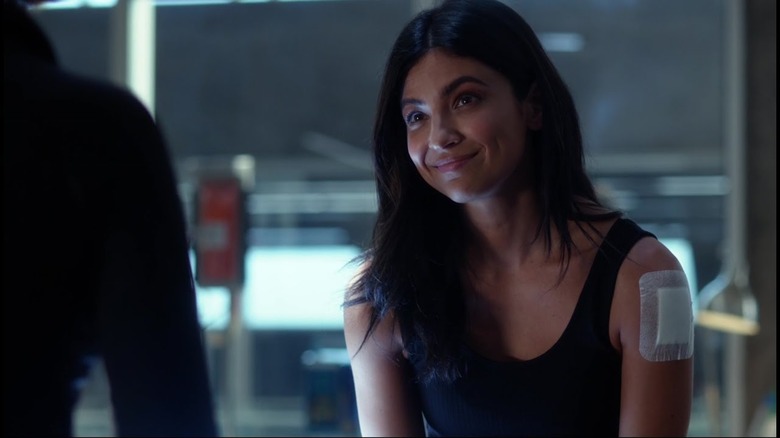 Floriana Lima, who plays Alex Danvers' girlfriend Maggie Sawyer on Supergirl, was a series regular in season two. For season three, she will only be recurring. Greg Berlanti, who produces Supergirl and all the DC Arrowverse shows, was on an Everwood reunion panel for the Television Critics Association. After the panel, he told reporters that Supergirl plans to work around Lima's limited availability as best they can to continue Alex's storyline.
"We got into it wanting to tell the story of Alex because she's on the show and a lead on the show," Berlanti said. "No matter what, we want to continue exploring Alex's romantic life. We get to do it as much as actors want to come play and work with us, as much as we can. It's obviously been a really successful element on the show. We like those telling those stories. It's so hard in this business to get everybody swimming in the same direction. We're very blessed with that storyline and the actors involved with it and the audience enjoyment of it. You never want to see those things go away so we'll see what happens."
The season two story of Alex coming out has been inspirational to fans, including a few who shared stories on Twitter of how the show inspired them to come out or cope with intolerance. While Leigh remains a regular, there's no denying fans will see a bit less of Lima, but it doesn't necessarily spell a break-up for Maggie and Alex.
"Any character people love that is not there as much as they want them there, they're going to be upset that they're not," Berlanti said. "I guess from my perspective, I'd say that we will use her as much as we can. I think she's wonderful on the show and she's got some real ardent fans, as she should. We wanted more of her but she's got other things in the hopper and other things she wants to consider. We'd love to have her back as much as possible."
Supergirl returns Monday, October 9 on The CW.