There's A 'TRON' Double Feature Coming To Disney's El Capitan Theatre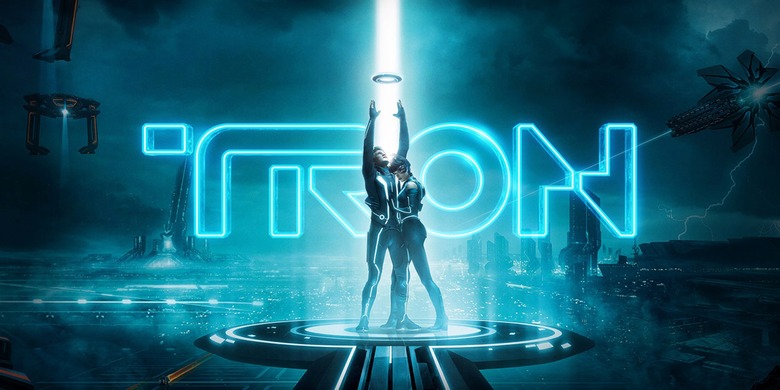 Did you realize this year marks the 35th anniversary of Disney's cult classic TRON? It's not exactly the most exciting milestone anniversary, but Disney wanted to do something special for the sci-fi adventure that was a breakthrough film in the realm of special effects and in many ways a predecessor to movies like The Matrix. But you'll have to be in Los Angeles next week to partake.
Disney has announced a special TRON double feature will be taking place at their trademark El Capitan Theatre in the heart of Hollywood as part of their ongoing Throwback Thursday screening series. The event includes a screening of both TRON and the less celebrated but visually stunning TRON Legacy. Find out details about the TRON double feature below.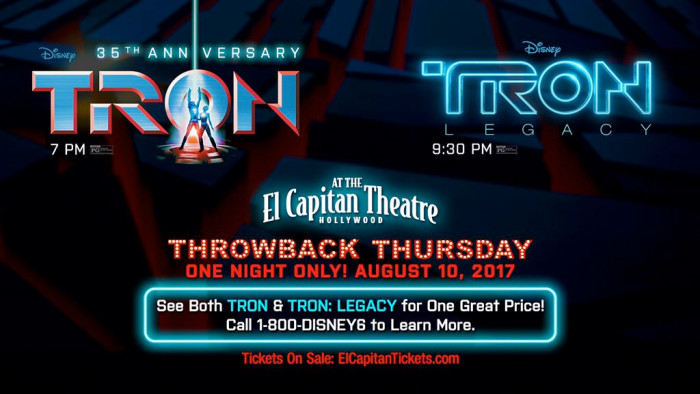 Disney's TRON double feature will be taking place on Thursday, August 10th (via The Disney Blog). You can either buy a Double Feature VIP Preferred Ticket for $15 which includes a VIP Preferred Seat for both movies, as well as an El Capitan Theatre souvenir Popcorn Bucket with Lid and 20 oz. twist top bottle of choice, or you can buy a single ticket for the movie of your choice for $10, which includes a reserved seat, a 39 oz. Popcorn Box and 12 oz twist top beverage bottle of choice.
If you've never experienced a movie at Disney's El Capitan Theatre and you happen to be in the Los Angeles area (at any time really), you should go out of your way to check it out, especially if you can get into a premiere there. It's a gorgeous, classic theatre and there's even an organist playing signature Disney tunes before the movies begin.
To get tickets, you can either go to the El Capitan Theatre box office at 6838 Hollywood Blvd. or you can buy them online right now at the official website for the theatre. If you're more old school about buying tickets, you can also call 1-800-DISNEY6 (347-6396).