This Week In Trailers: All The Queen's Horses, Let's Play Two, Dead Shack, Geek Girls, Have A Nice Day, Ron Goossens, Low Budget Stuntman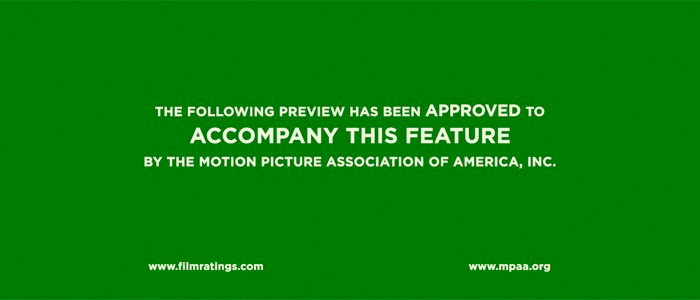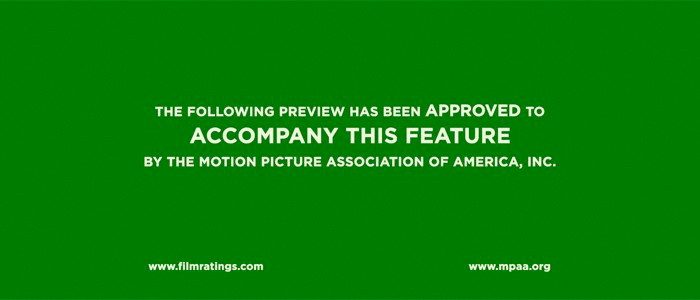 Trailers are an under-appreciated art form insofar that many times they're seen as vehicles for showing footage, explaining films away, or showing their hand about what moviegoers can expect. Foreign, domestic, independent, big budget: What better way to hone your skills as a thoughtful moviegoer than by deconstructing these little pieces of advertising? This week we see whether animation can be Tarantino-eque, watch one woman's fall from grace by way of equine shadiness, give our girls a chance to nerd out, appreciate indie horror, laugh at an import that seems absolutely bananas, and watch as Pearl Jam plays Wrigley Field.Have a Nice Day Trailer
Steak with the sizzle.
What I genuinely enjoy about director Liu Jian's Chinese animated thriller is how quick we move through this trailer. It's not that anything is overlooked but we get a nicely explained narrative and are given the plot points without getting bogged down unnecessarily. It's lean, has pull-quotes for miles, and ends with you perfectly satiated with knowing just enough to either be along for the ride or on to something else. I'm aboard.
All The Queen's Horses Trailer
I love these kinds of stories.
Somehow I always want to tune in when someone from some local town commits a felony so egregious you know it's the only thing those townspeople are talking about and speculating on. First time director Kelly Richmond Pope gives us such a story. It would barely be a blip to anyone reporting on national news but the tighter the geographic radius on this story the more amplified the audience. To watch how these stories unfold against a backdrop of a provincial setting like this town of folk who seem even more salty than the saltiest people of the earth and who would be genuinely shocked by such malfeasance in their midst is just the kind of content that lets me know there are still small time crooks who have big time aspirations.
Geek Girls Trailer
You want nothing but the best for your children.
Director Gina Hara would agree with that statement but I think she would also say that what she wants, too, is a safe place for women in particular as they discover themselves through geek culture. When it comes to forming your identity through things like anime, gaming, comic books, and anything else out of the mainstream that many nerds would say "shaped them" women seem to be, at times, targets in ways that are troubling, sometimes unbecoming for a culture that prides itself on inclusion. I get that this is not easy material to deal with but to hear the other side of an issue that has largely been maligned and co-opted by others it is always good to have people contributing to the larger conversation.
Dead Shack Trailer
A good mix.
Director Peter Ricq has made something that feels a little funny, a little scary and is mashing genres together in a way that feels perfectly OK. This trailer is short and it barely gives us any context but what we are given is enough to have a feel for its tone and its approach to the material. I like the overall pace and, of the snippets we're given, it looks like we have what appears to be fun, breezy fare that could be a fine way to spend some time.
Ron Goossens, Low Budget Stuntman Trailer
When it comes to giggling, I'm more enamored with something that makes me giggle than if it makes me laugh out loud.
For whatever reason directors Steffen Haars and Flip van der Kuil have made a story about some low-level stuntman seem like just the kind of thing that seems like it could go on and on and seem wildly interesting. On one end of the spectrum you have a movie like Drive which deals with a deadly stuntman and now you have this, on the other side, which looks like it could beat out any comedy you've seen this year with how nuts it looks. This thing literally starts off with the funny and does not relent. There is some truly questionable jokes that I'm pretty sure you're not allowed to do anymore in polite company (blackface, anyone?) but this trailer doesn't care. It knows what it is and embraces it like a big bear hug. Hold on tight.
Let's Play Two Trailer
I'm old, I get that. One of the first concerts I consider epic in nature was seeing Pearl Jam play the Chicago Stadium, right before they tore it down, during their VS. tour. You've got a Cubs connection, a Chicago connection, Wrigley Field, Pearl Jam, two sold out shows, and you have all the makings of this being a concert I am genuinely sorry I wasn't able to see in person. Luckily, if you're a fan, it looks like it's coming soon to a screen near you. I couldn't be more stoked.
Nota bene: If you have any suggestions of trailers to possibly be included in this column, even have a trailer of your own to pitch, please let me know by sending me a note at Christopher_Stipp@yahoo.com or look me up via Twitter at @Stipp
In case you missed them, here are the other trailers we covered at /Film this week: