'The Mummy' Director Alex Kurtzman Unsure Of His Future In The Dark Universe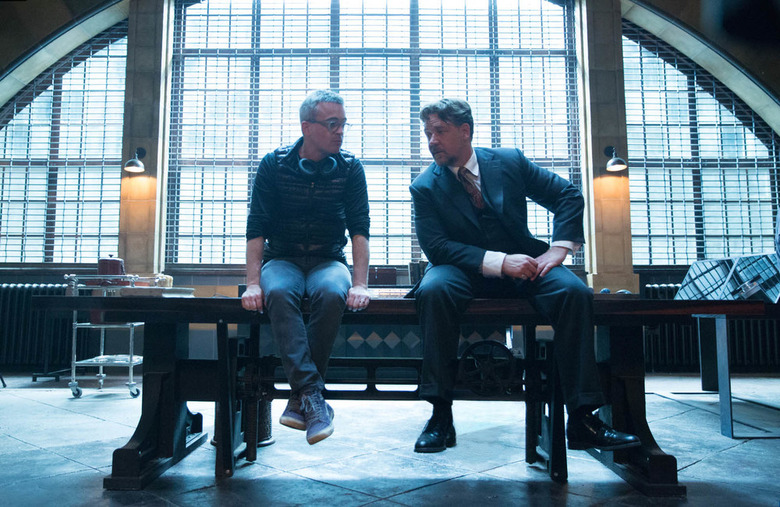 Writer-director Alex Kurtzman is one of the two writers/producers overseeing Universal's new Dark Universe and he kicked off the new world by directing The Mummy...which was panned by critics and underperformed in the states, but did very well overseas. It didn't start off the Dark Universe with a bang, but Bride of Frankenstein and other Dark Universe titles are still coming. Just how involved Kurtzman is in those upcoming movies is now unclear.
Below, Alex Kurtzman talks about his uncertain future in the Dark Universe.
Shortly before the release of The Mummy, Kurtzman said, "We know we're going to do Frankenstein, Bride of Frankenstein, Dracula, Creature from the Black Lagoon, Phantom of the Opera, Hunchback of Notre Dame, and Invisible Man." While speaking with IGN about Star Trek: Discovery, Kurtzman was asked about his future with those projects and the Dark Universe. He replied:
You know the truth is, I don't know. I really don't know. I haven't really decided is the honest answer.
While discussing building a franchise and how long it should go on for, Kurtzman said:
I have to stay interested in it. I have to feel like my passion is there for it. I think in the case of Star Trek if your passion isn't there you shouldn't be doing it.
Kurtzman's role in the Dark Universe is pivotal. He's still set to produce future Dark Universe movie, starting with Bride of Frankenstein, but his tune about Universal's new world of monsters seems to have changed since the release of The Mummy. There's a writers room for the Dark Universe involving all sorts of great talent, including Fargo and Legion creator Noah Hawley, and Kurtzman was helping to oversee their work.
We have heard from our own sources that Universal is blaming Kurtzman for the creative failures of The Mummy, which would explain his uncertainty about his future with Dark Universe. The stories of star Tom Cruise being at the center of the problems with the movie were widely (and probably unfairly) reported, but internally, Kurtzman is apparently taking the most heat. Meanwhile, fellow Dark Universe producer Chris Morgan wasn't too involved in The Mummy (he was preoccupied with The Fate of the Furious) and will most likely emerge unscathed.
Kurtzman's involvement in the reboot of monsters goes back to around 2012 ,when he and Roberto Orci were still writing partners and working on both The Mummy and a new Van Helsing movie. Kurtzman has already invested a lot of time into the Dark Universe. As of right now, he doesn't have any other projects to direct that we know of, but he's producing plenty of other films and shows at the moment, including Star Trek: Beyond. His departure from the Dark Universe wouldn't be surprising, but we'll have to wait and see if he remains involved.