'Stranger Things' Was Pitched As An Anthology Series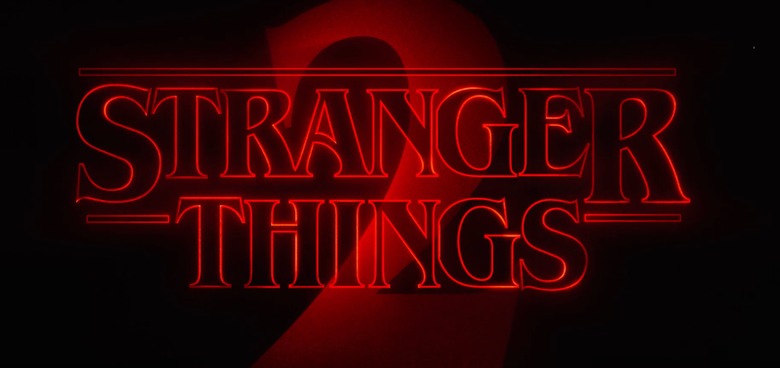 Originally, Stranger Things wasn't always going to follow the kids from Hawkins, Indiana. Creators Matt and Ross Duffer initially envisioned a very different season two of the popular Netflix show. Inspired by Stephen King novels – shocking, right? – the two brothers first thought of Stranger Things as an anthology show.
Below, the two discuss why the Stranger Things anthology series didn't happen.
Shortly after the premiere of Stranger Things, director and producer Shawn Levy told us "big mysteries get answered at the end of Season 1, but we are very much kind of unearthing new problems and questions that merit future stories and future investigation in the most enjoyable way." The Duffer Brothers have four or five seasons in mind, if you want to know how long those future stories will play out.
While speaking with ScreenRant, the duo explained why they first thought of Stranger Things as an anthology series and why they changed their plans:
There is some truth to that [about it originally being an anthology show]. Yeah. That was when we were pitching it. That was true. Cause we looked at Stephen King's "IT," and we liked that time jump that they made, so we kind of pitched that. Then Netflix was really interested in it as a series, because rightfully so. They were like, "I think people are going to fall in love with these kids. We are going to invest so much time with them, we're going to want to continue our journey with them." And they were right. Once we started building a writers room and working on the show, we started to develop it and plan a multiple season arc.
Netflix couldn't have been more right – people quickly fell in love with these characters. I do wonder how much trouble these kids can run into for four or five seasons before we can stop suspending disbelief, but we'll get a sense of how much gas Stranger Things has in the tank come October when it returns for season 2. Based on the trailer for season 2 though, which featured Michael Jackson's "Thriller," there might be plenty more to the upside down world, the kids, and Hawkins, Indiana to explore.
Here's the Stranger Things season 2 plot synopsis:
It's 1984 and the citizens of Hawkins, Indiana are still reeling from the horrors of the demagorgon and the secrets of Hawkins Lab. Will Byers has been rescued from the Upside Down but a bigger, sinister entity still threatens those who survived.
Stranger Things season 2 is available to stream October 27.