Justin Lin Will Make An Indie Movie Before 'Space Jam 2' And 'Hot Wheels'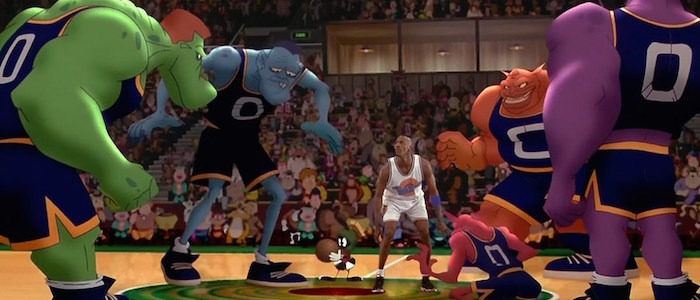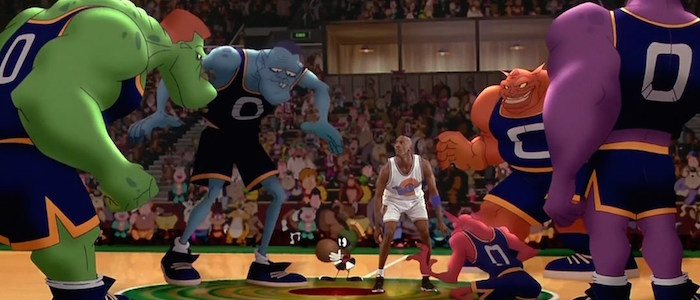 Justin Lin was on a Television Critics Association panel for the new CBS reboot of S.W.A.T., for which he directed the pilot. Afterwards, he spoke with reporters about his feature film projects. He said he will shoot an indie movie in the Spring, and that the studios responsible for the tentpole movies Space Jam 2 and Hot Wheels are giving both projects the time they need.
"On both Space Jam and Hot Wheels, I have great partners," Lin said. "A lot of times now with these big tentpoles, everybody's trying to jam a movie in in a limited time. I feel like I'm too old for that. I want to make sure that we do everything right, so those two projects, with Legendary [on Hot Wheels] and Warner Bros. [on Space Jam 2] they've been great about saying, 'What do you need, how much time do you need? Let's keep getting it right.'"
That said, Warners does want a Space Jam 2 as soon as possible. "Warner Brothers has  been great," Lin said. "I feel like it's been very precious. Everybody at the studio's been calling, 'Let's go, let's go' and I'm like [it's] not right yet. To me, the challenge is we have actors who are also professional athletes, so schedule is something that is tough. I've been really wanting to push that genre, but to do that you need the right amount of time. So there's a logistical challenge but also creatively, to do a sequel 20 years later with a new cast and also to be able to, in a relevant way, bring the Looney Tunes back. That's very important to me to do it right. I feel I've done nine different iterations already and we're going to keep going, but we're getting closer every day."
Lebron James is set to lead the Looney Tunes basketball team in a new Space Jam. A big question remains which comic actor can fill the Bill Murray role. Lin says there are many takers. "There's one thing that I've learned," Lin said. "There are so many sports and Space Jam fans. I run into them and everybody's volunteering to be in the movie so I don't think it's going to be a problem. I feel like the studio's been great because I ask for a playground and the time to really explore and that's what we've been doing this whole time.
James is also a current player, so he has to play every NBA season. "It's a different challenge because he's a professional basketball player," Lin said. "He's not retired. When the first one happened, it was during a strike and Michael Jordan was retired. From what I've learned in film, you have to be passionate and when you're ready, you'll make it happen."
Lin also spoke a bit about what attracted him to Hot Wheels. "For me, Fast and Furious is not just a car movie either," Lin said. "I have an eight-year-old who plays with Hot Wheels all the time. To me, it's amazing [to see] the therapeutic and healing properties of imagination. Those are themes I really want to explore through that because I had my own relationship with Hot Wheels when I was a kid and now I'm seeing it with my kid, so it is something I'm very excited about."
Before Matt Damon returned to play Jason Bourne, Lin was attached to a sequel to Jeremy Renner's The Bourne Legacy. While most assume the Aaron Cross franchise is moot, Lin said he still wants to work with Renner.
"I talk to Jeremy all the time and technically, it's still in development," Lin said. "I'm one of his biggest fans and I signed on because we've been looking for stuff to work together and we still look for stuff to work together. It was just an opportunity at that time. It was actually getting to be really exciting but I also realized that's a whole other franchise universe. My connection to it is Jeremy and we're finding great things to hopefully work together. We're in touch. I love Jeremy."
Having directed four entries in the Fast and the Furious franchise, Lin has directed more of the series than any other director. With two more sequels on the slate, Lin said he is not considering a return.
"Look, we're family," Lin said. "I left because I had done four movies and I felt like for me, my criteria to keep making movies wasn't there. I keep in touch with everybody, the studio, Vin, everybody. Whether I like it or not, it's part of me, but I'm proud. That's my family and we're always talking. We'll see what happens."
One thing Lin still wants Fast fans to know is that the correct title of his final movie was Furious 6. Despite posters and TV spots saying The Fast and the Furious 6, the title on screen is Furious 6.
"Exactly, it's Furious 6," Lin said. "I was Fast Five and Furious 6. It was one of those things with the studio. They ended up calling it Furious 6."
S.W.A.T. premieres November 2 on CBS.