Spoilers Are Coming: Beware Leaked 'Game Of Thrones' Episodes And Scripts From HBO Hack [Updated]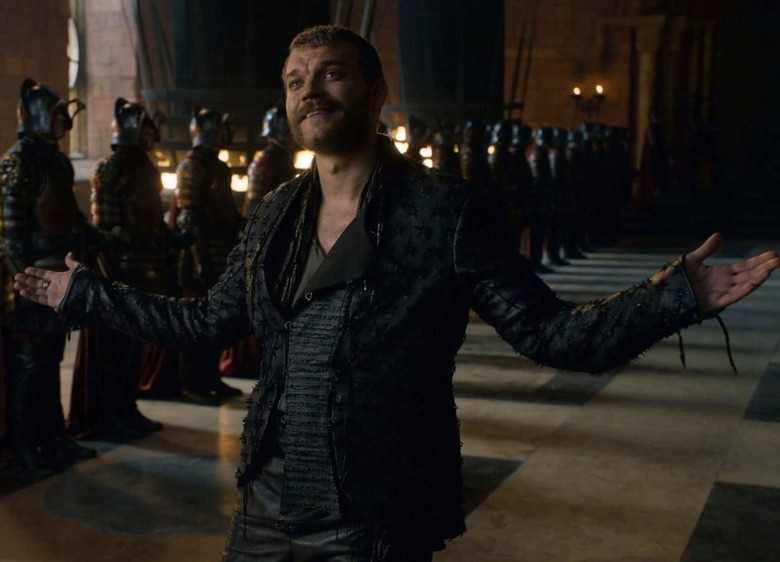 Update: HBO is now reportedly working with the FBI and cybersecurity firm Mandiant to investigate the data stolen in the hack, which may contain employee emails in addition to television episodes and scripts. The cybersecurity attack may be even larger than initially thought, as the 1.5 terabytes of data obtained in the HBO hack is roughly seven times the size of the 2014 Sony hack.
Our original story follows below.
***
The things we do for love — of a show. But if you love not being spoiled for Game of Thrones, beware: hackers have breached HBO and reportedly plan to release episodes and scripts from upcoming Game of Thrones episodes.
HBO has suffered a major cyberattack, with upcoming episodes of a few of its TV series and at least one apparent script have been leaked online by hackers who breached the entertainment company's systems. And they're threatening to release more: namely, the fourth episode of Game of Thrones.
Hackers have claimed to obtain 1.5 terabytes of data in the HBO hack, according to Entertainment Weekly.
The hackers have already released episodes Ballers and Room 104 online as well as a script allegedly from the fourth episode of Game of Thrones — the third episode of the show's seventh season just aired last night. The hackers promise more will be "coming soon."
An anonymous email was sent to reporters Sunday, allegedly from the hackers.
"Hi to all mankind. The greatest leak of cyber space era is happening. What's its name? Oh I forget to tell. Its HBO and Game of Thrones......!!!!!! You are lucky to be the first pioneers to witness and download the leak. Enjoy it & spread the words. Whoever spreads well, we will have an interview with him. HBO is falling."
It's unclear how many episodes of Game of Thrones the hackers obtained, if any at all. If they have, they just put fellow pirate Euron Greyjoy to shame as one of the best villains of season 7.
The network released a statement confirming the hack on Monday. However, HBO did not comment on what content had been stolen.
"HBO recently experienced a cyber incident, which resulted in the compromise of proprietary information. We immediately began investigating the incident and are working with law enforcement and outside cybersecurity firms. Data protection is a top priority at HBO, and we take seriously our responsibility to protect the data we hold."
HBO used to proudly flaunt Game of Thrones' title as the most-pirated TV show in the world (or at least, meet that news with a mild shrug), but the network has recently been cracking down on spoilers leaking about their flagship fantasy show. The first four episodes of season 5 leaked online from review DVDs that were sent to the press and industry insiders before the premiere. No more episodes have been sent to the press in advance, though fans have still found ways to find leaked clips — notably, images of Jon Snow's death made their way online, as well as this season's Game of Thrones trailer that was screened at Comic-Con.
This is just the latest in a series of entertainment company hackings too. Sony was the most notorious victim in 2014, when approximately 100 terabytes of data was uploaded online. Since then, Netflix has been hacked with season 5 episodes of Orange is the New Black leaking online and a hacker claiming to have stolen Pirates of the Caribbean: Dead Men Tell No Tales earlier this summer.
For now, Game of Thrones fans, remember: the internet is dark and full of spoilers.
Correction: A previous version of this article said that this current season is the final season. There will be one more season next year.