'Wet Hot American Summer: 10 Years Later' is More Character, Less Nostalgia [TCA 2017]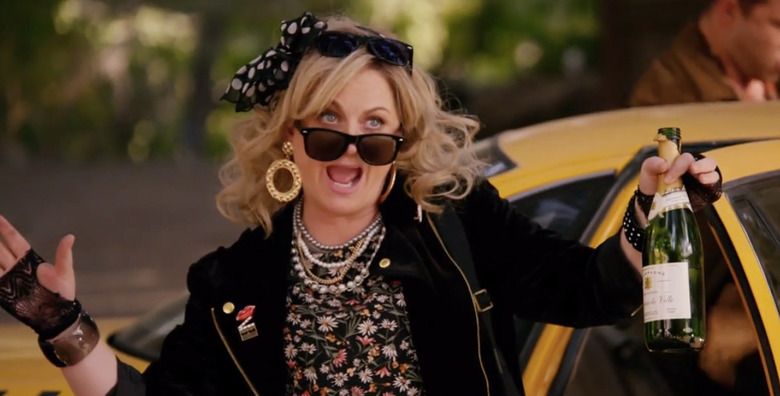 /Film sat down with Michael Showalter after a Television Critics Association panel for his TBS comedy Search Party, which returns for a second season this fall. With Wet Hot American Summer: 10 Years Later premiering on Netflix this week, we had a chance to preview the follow-up to First Day of Camp as well. Showalter confirmed that the 10 year reunion also takes place over a single day.
"No, it's one day," Showalter said. "It seems to be continuing to be that way. We considered doing it in a different way but wound up landing back on one day."
10 years after the film and first season sets the new episodes in 1991. That only scratches the surface of '90s references, but Showalter said pop culture homage was not the focus.
"We only had two years of '90s to work with, but it's not super laden with '90s references," Showalter said. "There's a few in there but it's mostly just more stories about these characters."
You could say the Wet Hot American Summer film and the First Day of Camp series were also limited to '80s references in 1980 and 1981. Showalter did not take the opportunity to exploit the remaining eight years of the decade in the jump to '91.
"We don't go too deep into the nostalgia for the time period," Showalter said. "More just the comedy of Wet Hot and learning more about these characters whose storylines we sort of already set in motion in previous iterations of the show."
As the trailer reveals, one of those characters, Gail (Molly Shannon) has a son, who is the spitting image of Gene (Christopher Meloni), right down to the bandana. "We like the idea that Gail has a kid who looks exactly like Gene, which maybe suggests that it's Gene's kid," Showalter said. "The whole fun of it was to imagine what would they be up to 10 years from now. Everyone's in a different place."
The 1991 setting did allow Wet Hot American Summer to include a role for then-president George H.W. Bush. Showalter himself returns as Ronald Reagan, but it's not that political.
"Not heavy, but there's a little bit [of political humor]," Showalter said. "A few nods to, in this weird way, better days actually. We thought we had it bad then. Little did we know."
There's still room for a Wet Hot American Summer set in 2001 and 2011. Could the series catch up to us by 2021? "Maybe, never know," Showalter dodged. "I don't know."
Wet Hot American Summer: 10 Years Later premieres Friday, August 4 on Netflix. Look for our full interview with Michael Showalter when Search Party returns on TBS.