Starz Wants 'American Gods' To Run As Long As Possible [TCA 2017]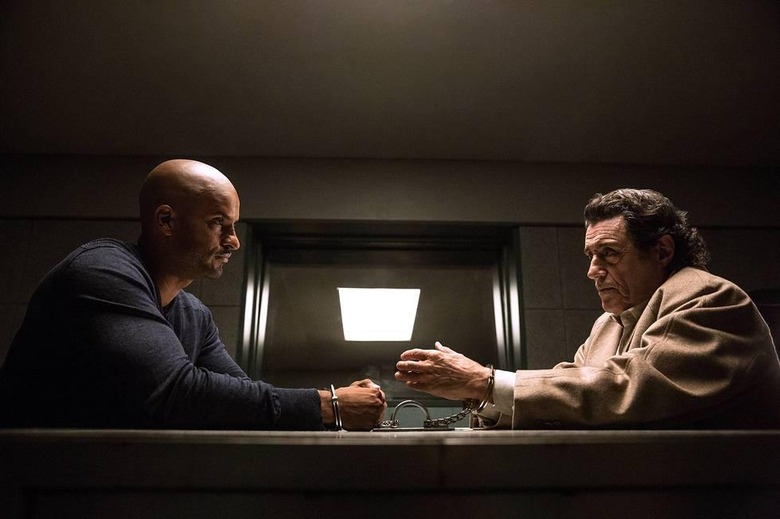 American Gods was met with immediate success and a green light for season 2. Speaking in front of the Television Critics Association, Starz CEO Chris Albrecht said that the show could run indefinitely. Based on the Neil Gaiman novel, series creators Bryan Fuller and Michael Green have taken the show in other directions that mean it won't necessarily end where the book ends.
"We are certainly on board for as long as the show makes sense for Starz," Albrecht said. "We don't see an end in sight. It is a difficult show to do and wrangle, so I don't know when the next season will be on the air, but as soon as possible."
Ricky Whittle plays Shadow Moon, an ex-con recruited by Mr. Wednesday (Ian McShane) to recruit the old Gods for a battle against the new gods of Technology and Media. Albrecht said that Starz's partners in American Gods have as much say in the show's future as the network does.
"The vision of Neil Gaiman is the guiding light for all of us," Albrecht said. "Bryan Fuller and Michael Green have been terrific interpreters or translators of that vision. Like most of the things that we do, we're guided by the people who are in charge and the creative vision. We have a partner, Freemantle, which is not always the case in our shows. Freemantle is the point on this."
Starz also announced a new series, The Rook, from executive producer Stephenie Meyer, show runner Stephen Garrett and partner companies Lionsgate and Liberty Global. Described as "a supernatural spy thriller," The Rook is about a woman with abilities pursued by "shadowy paranormal adversaries," according to a Starz press release, which also included this synopsis:
"The Rook tells the story of a young woman who wakes up in a London park suffering total amnesia – surrounded by dead bodies, all wearing latex gloves. Pursued by shadowy paranormal adversaries, grappling with peculiar 'abilities' of her own, she must fight to uncover her past, and resume her position at the head of Britain's most secret (supernatural) service... before the traitors who stole her memory can finish what they started."
Albrecht added that Starz has other projects with their new partner Lionsgate in development. The network's series Outlander, based on the Diana Gabaldon books, returns for a third season in September. Albrecht announced the fourth season due in 2018.