'Escapes' Trailer: Wes Anderson-Produced Doc On The Unlikely Story Of The 'Blade Runner' Writer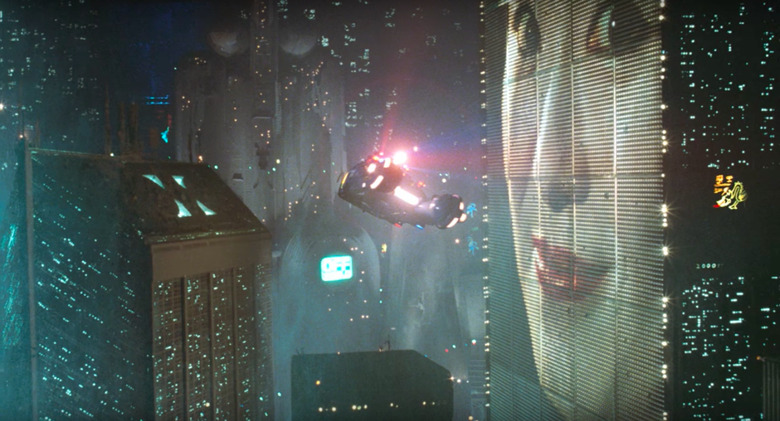 The only way we could get a Wes Anderson and Ridley Scott crossover would be in our dreams. But the next cl0sest thing is the Wes Anderson-produced documentary Escapes, which follows the strange and beautiful life of Hampton Fancher, the former flamenco dancer-turned screenwriter of one of the most iconic sci-fi movies of all time, Blade Runner.
How did he end up in the world of Hollywood, and what misadventures and detours did he get into along the way? And why is Anderson so fascinated in him that he'll produce a documentary, albeit one directed by Michael Almereyda, about him? Find out in the Escapes trailer.
Fancher, who produced and wrote Blade Runner in 1982 and also wrote the story for its upcoming sequel, Blade Runner 2049, seems embarrassed about his fascinating life story. "Actually the story is so terrible I'm not going to tell it," he says sheepishly in the trailer.
The documentary catalogue's Fancher's life, from his career as a flamenco dancer to an actor who was "the most expensive day player in German film history," to finally his journey to writing and producing Blade Runner with director Ridley Scott. With the new Blade Runner 2049 hitting theaters this October 6, the time is ripe for a documentary about this unknown Hollywood figure, and the role he had in shaping sci-fi cinema.
The trailer flashes old black and white photographs of Fancher's life while he narrates, often brushing aside a tangent as "Oh that's not a story."
The documentary is directed by Michael Almereyda, who helmed the narrative film starring Peter Sarsgaard, Experimenter. His upcoming film out this August is a sci-fi indie starring Jon Hamm called Marjorie Prime.
Here's the official synopsis for Escapes:
"Directed by Michael Almereyda (Experimenter) and executive produced by Wes Anderson (The Grand Budapest Hotel), Escapes blazes a wild path through mid-20th-century Hollywood via the experiences of Hampton Fancher – flamenco dancer, actor, and the unlikely producer and screenwriter of the landmark sci-fi classic Blade Runner. (Fancher also penned the story for its sequel, Blade Runner 2049.) A consummate raconteur, Fancher recounts episodes from his remarkable life — romantic misadventures with silver-screen stars, wayward acts of chivalry, jealousy, and friendship — matched with a parallel world of film and TV footage wherein Fancher plays cowboys, killers, fops, cads, and the occasional hero. Escapes shows how one man's personal journey can unexpectedly shape a medium's future."
Escapes opens in New York's IFC Center on July 26 before expanding to a wider release throughout August.