'Transparent' Travels To Israel In Season 4 Trailer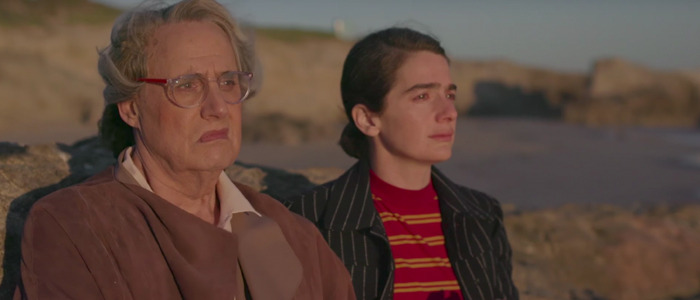 Jill Soloway's critically-acclaimed series Transparent returns to Amazon this fall for its fourth season, and a new trailer showcases a change of location for the Pfefferman family: Maura (Jeffrey Tambor) and company are heading overseas to Israel, and a journey of self-discovery awaits. Check out the season 4 trailer below.
Transparent season 4 trailer
In the age of Peak TV, Transparent has proven to be a blind spot for the /Film staff. None of us regularly watch the show, and I've never seen an episode, despite hearing great things about the series ever since it debuted back in 2014. This was the first show produced by a streaming service to win a Golden Globe award for Best Series, and Amazon Studios' first show to win any major awards, including star Jeffrey Tambor's Emmy for Outstanding Lead Actor in a Comedy Series.
Here's the synopsis for the upcoming season:
The Pfeffermans take off on a spiritual and political journey as they dig deep into their family's history. Maura heads to Israel to speak at a conference and makes a startling discovery. Before long the rest of the family joins her for an explosive adventure. Adrift in the desert, each member of the family ultimately set off on their own paths to find acceptance, love, and truth.
Soloway, who also created the Amazon series I Love Dick, debuted the season 4 trailer on People two days after Donald Trump announced his plan to ban transgender people from serving in the military. The cast and crew of the show released a statement, which begins:
"We are honored to share the trailer for Transparent season 4. We feel very lucky to get to make art inspired by themes of love, home and boundaries, and how they operate in both human beings as well as nations."
It goes on to express support for the trans community in the wake of Trump's statement, and ends with a positive message: "We hope that you'll enjoy the trailer for season 4 because [trans] visibility and our stories are more important than ever."
Transparent stars Tambor, Judith Light, Amy Landecker, Jay Duplass, and Gaby Hoffman, and season 4 debuts on Amazon Prime Video on September 22, 2017.