Marty Sklar, Legendary Imagineer And Walt Disney's Right-Hand Man, Dies At 83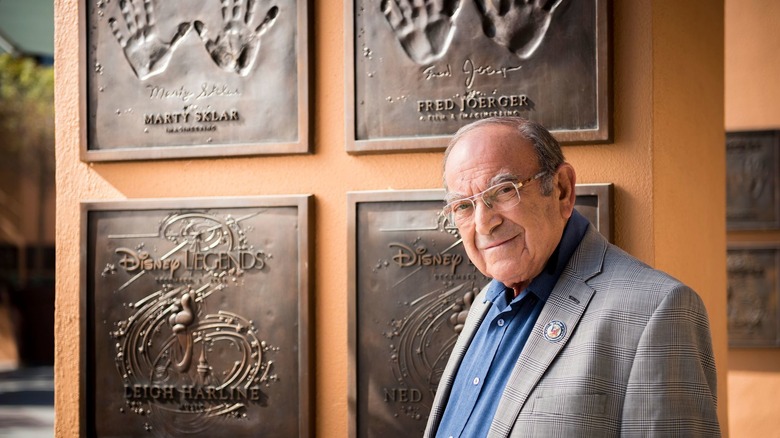 Marty Sklar, the legendary Imagineer who learned his craft by working directly under Walt Disney, has passed away at the age of 83. If you've ever enjoyed a Disney theme park, you've enjoyed the work of this bonafide Disney Legend, who worked on many iconic attractions and oversaw the design and development of numerous theme parks all over the world.
Bob Iger, the Chairman and Chief Executive Officer of the Walt Disney Company, paid tribute to Sklar on the company's website:
Everything about Marty was legendary – his achievements, his spirit, his career. He embodied the very best of Disney, from his bold originality to his joyful optimism and relentless drive for excellence. He was also a powerful connection to Walt himself. No one was more passionate about Disney than Marty and we'll miss his enthusiasm, his grace, and his indomitable spirit.
Born on February 6, 1934 in New Brunswick, New Jersey, Sklar began his career when he was tasked with creating The Disneyland News in 1955 as part of Walt Disney's crazy new theme park idea (the rest is history, of course). He soon graduated to writing Walt's speeches, marketing materials, and films promoting new theme park endeavors. During this time, he worked directly under Walt Disney himself, something that was not lost on the many artists, creators, and executives who would collaborate with him over the years. Former Disneyland International chairman Jim Cora said of Sklar:
He understands the Disney way, because he learned it at Walt's knee. He is the keeper of the keys, the conscience, the Jiminy Cricket for the organization.
Sklar would soon join WED Enterprises, which would eventually evolve into Disney Imagineering. Here, he worked on iconic attractions like The Enchanted Tiki Room and It's a Small World. In 1974, Sklar was promoted to Vice President of Concepts and Planning for Disney parks, assisting in the construction and Epcot at Walt Disney World. He continued to rise through the ranks: Vice President of Creative Development, Executive Vice President, and finally, President of Imagineering for nine years. In 2001, he was officially named a "Disney Legend."
He would write an autobiography tracking his 53-year career with the company titled Dream It! Do It!: My Half-Century Creating Disney's Magic Kingdoms.
In 2006, Sklar stepped into a more honorary position with the Walt Disney Company, becoming International Ambassador for Walt Disney Imagineering. He officially retired on July 17, 2009 and was honored with a window on Main Street U.S.A. in Disneyland.
Even after his retirement, Sklar remained an ambassador for Disney theme parks, even appearing on panels at the D23 expo a few weeks ago. He is survived by his wife of 60 years, Leah, his son, Howard, his daughter Leslie, and his grandchildren Gabriel, Hannah, Rachel, and Jacob.