The Morning Watch: 'No Country For Old Men' Video Essay, 'Ghost In The Shell' Featurette & More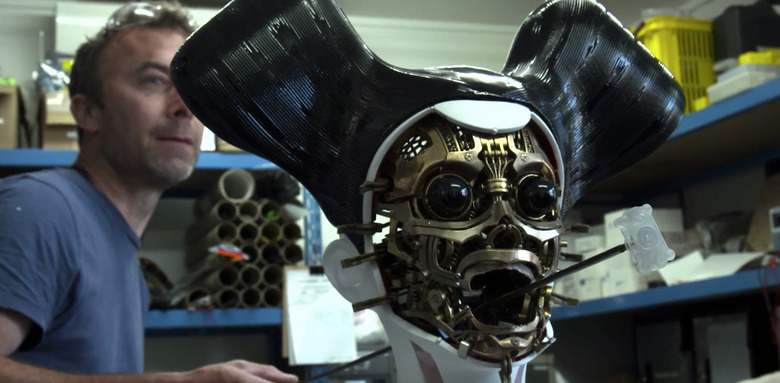 (The Morning Watch is a recurring feature that highlights a handful of noteworthy videos from around the web. They could be video essays, fanmade productions, featurettes, short films, hilarious sketches, or just anything that has to do with our favorite movies and TV shows.)
In this edition, a video essay takes a closer look at the ending of No Country for Old Men, ten years after the movie hit theaters, and a Ghost in the Shell featurette looks at one of the few things the movie did right, which is the incredible practical effects created by Weta Workshop. Plus, Eclectic Method created a catchy track composed entire of Star Wars sound effects, and it's better than most songs you hear on the radio nowadays.
For more casual moviegoers, the ending of No Country for Old Men was one that was perplexing and even a little disappointing. But Joel and Ethan Coen are two of the most gifted filmmakers working today, so you just know that ending has some significant meaning. It's something that has been discussed by critics and viewers in the 10 years since the film hits theaters, and now Screen Prism dives deep into what the ending means and the metaphors at work. If you know someone who says they don't like they ending of No Country for Old Men, show them this and see what they think.
Next up, the outstanding work that Weta Workshop put into the Paramount Pictures adaptation of the anime Ghost in the Shell gets the spotlight in this featurette. The practical effects in this film are quite impressive, and no matter what you think of the movie, you can't deny that some spectacular work was done in Hollywood's attempt to bring this story to life.
Finally, if you've yet to hear anything on the radio that sounds like it could be the song of the summer, Eclectic Method might have the winner. Using only Star Wars sound effects, everything from lightsabers igniting and clashing to punches, laser blasts, R2-D2's beeps and everything in between is featured here in musical way that will get your foot tapping.