/Film Daily Podcast: The Death Of 3D? History Of Movies, Han Solo & Visiting The Set Of 'It'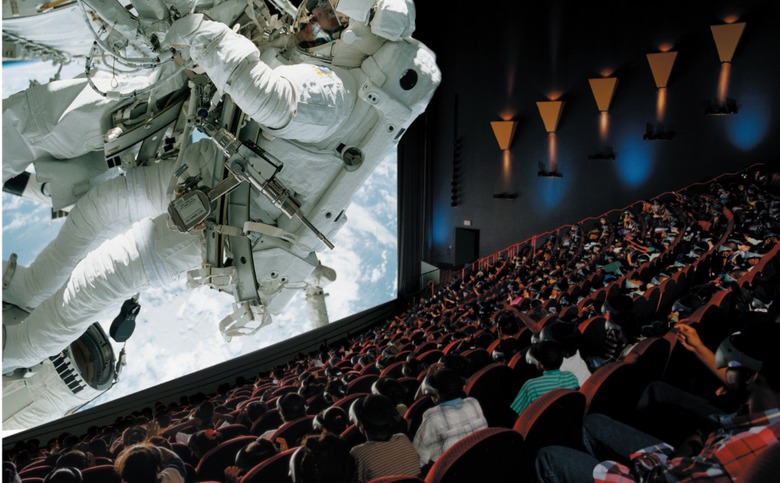 On the /Film Daily podcast for July 28, 2017, Peter Sciretta is joined by Ben Pearson, to talk about the composer of the Han Solo movie, a quasi-update for Gotham City Sirens, and we ponder if 3D Movies are dying. And in the Mail Bag, we answer a question about the best books and movies about Hollywood history. And in the Feature Presentation, Jacob Hall joins me to tell me about his visit to the set of It.
You can subscribe to /Film Daily on iTunes, Google Play, Overcast and all the popular podcast apps (here is the RSS URL if you need it).
Ben Pearson joins Peter Sciretta for the News:
John Powell Will Compose
 The 'Han Solo' Movie Score 
Despite Rumors, David Ayer 
Reassures That He's Still Involved with 'Gotham City Sirens'
IMAX is Starting to Ditch 3D
, Citing 'Clear Preference' for 2D
In The Mailbag: Tyler from Orlando asks "I've never been to film school or taken any film studies courses but I am infatuated with movie history. I've watched the Mark Cousin documentary, The Story of Film: An Odyssey. It was a tremendous watch and would recommend it very highly. But I would like to know what books you would recommend that cover interesting/impactful epochs of film history."Ben recommends: 
The Secret History of Hollywood podcast
You Must Remember This podcast
Waking Sleeping Beauty documentary
Peter recommends: 
the documentary Los Angeles Plays Itself
Down and Dirty Pictures: Miramax, Sundance and the Rise of Independent Film Written by: Peter Biskind
Rebels on the Backlot: Six Maverick Directors and How They Conquered the Hollywood Studio System By Sharon Waxman
The Mailroom: Hollywood History from the Bottom Up by David Rensin
Adventures in the Screen Trade: A Personal View of Hollywood and Screenwriting By William Goldman
DisneyWar by James B. Stewart
The Pixar Touch: The Making of a Company by David A Price
The Making of Star Wars books from JW Rinzler
In Our Feature Presentation, Jacob Hall joins us to discuss his visit to the set of Andy Muschietti's adaptation of Stephen King's It.You can find all that and more at slashfilm.com. You can subscribe to /Film Daily on iTunes, Google Play, Overcast and all the popular podcast apps (RSS). This podcast is published every weekday, bringing you the most exciting news from the world of movies and television as well as deeper dives into the great features from slashfilm.com. We're still very much experimenting with this podcast, please feel free to send your feedback to us at peter@slashfilm.com. Please rate and review the podcast on iTunes and spread the word!Thanks to Sam Hume for our logo.