Get A Closer Look At Spider-Man's Suit From 'Avengers: Infinity War'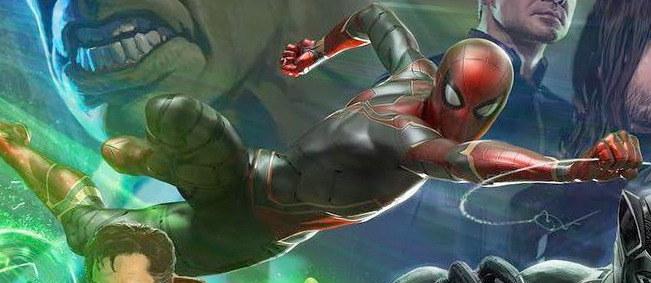 Now that Spider-Man is part of the Marvel Cinematic Universe and he's not forced to fight against any of The Avengers as part of that whole Civil War thing, fans are excited to see what it's like to have him fight alongside all of the Marvel heroes as they face their greatest challenge yet: the mad titan Thanos.
During San Diego Comic-Con (and D23 Expo), some Avengers: Infinity War footage showed Spider-Man struggling a bit as he joins a fight that's bigger and more dangerous than anything he's faced before. Plus, a concept art poster showed the webslinger swinging through part of a triptych image of all the superheroes assembling to battle Thanos. Now, a high-resolution image of the new suit that Spidey will be wearing has emerged online. However, beware that below the image there will have some Spider-Man: Homecoming spoilers accompanying it.
Here's a high-resolution look at Spider-Man's Iron Spider suit in Avengers: Infinity War from The Art of VFX: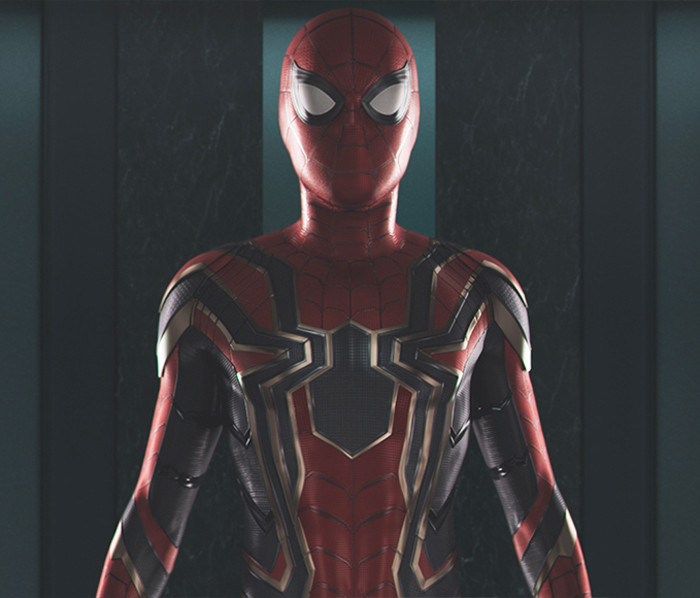 For those of you who have seen Spider-Man: Homecoming, you'll recognize that this image is from the end of the movie when Tony Stark (Robert Downey Jr.) offers Peter Parker (Tom Holland) an official spot on the Avengers roster, complete with a press conference to make the announcement. Of course, Peter decides that he's not quite ready to join the Avengers, no matter how desperate he was to be part of the team after getting in on the action in Captain America: Civil War, which forces Tony Stark to apparently improvise a marriage proposal to Pepper Potts (Gwyneth Paltrow).
The suit itself is somewhat inspired by one Tony Stark makes for Peter Parker in Marvel Comics. Here's what it looks like: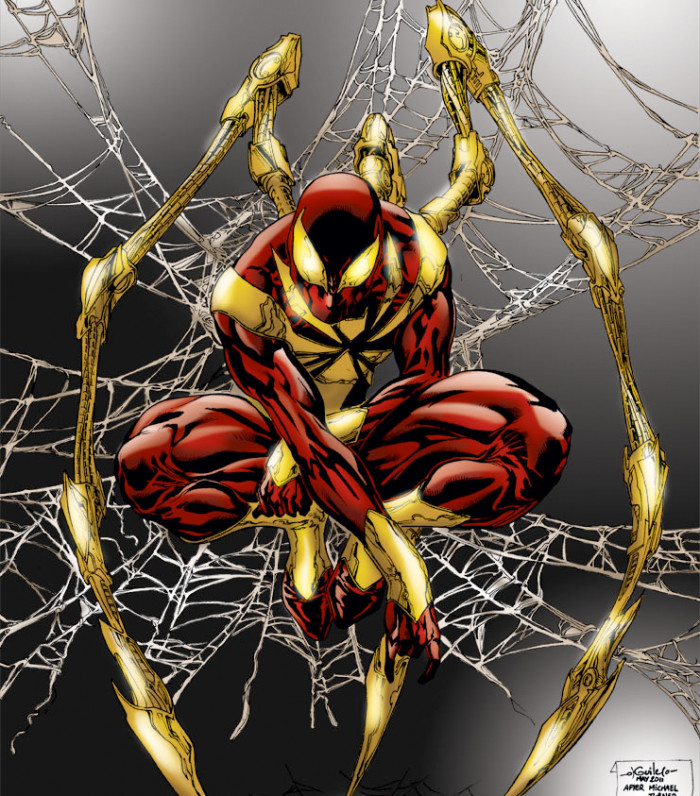 You can see the Iron Man influence on the suit since the primary colors are red and gold, complete with some extra limbs that add to the spider aesthetic of the superhero, creating even more functionality for Peter Parker, both in mobility and combat. The new suit revealed at the end of Spider-Man: Homecoming is a little less audacious, though it does come with some gold accents. It's not clear if the gold around the logo has any other function beyond looking cool, such as maybe detaching and becoming limbs, but we'll find out next summer.
The question is which suit will Spider-Man be swinging around in when it comes time for the Spider-Man: Homecoming sequel to roll around? Tony Stark already gave Peter the last high-tech suit he created for the webslinger, but why wouldn't he hang on to the new suit, which is likely even more advanced than that one? I suppose there's a chance that it gets damaged extensively in the battle with Thanos, but surely it wouldn't be difficult for Tony to fix. Then again, if Tony Stark dies, maybe Peter will be forced to go back to that original suit.