HBO Talks 'True Detective' Season 3, 'Game Of Thrones' Finale, 'Deadwood' Movie And More [TCA 2017]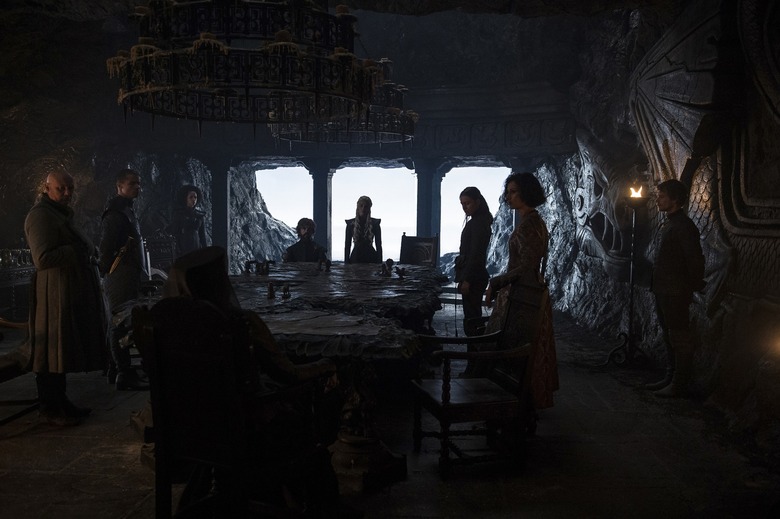 HBO's executive session for the Television Critics Association was dominated by news for their controversial announcement for Confederate. During the panel with Head of Programming Casey Bloys, the exec also gave updates on some highly anticipated returning and current HBO shows.
A third season of True Detective has begun casting and writing. "I have read five scripts for a third season and I think they're terrific," Bloys said. "We have a deal with Mahershala Ali to play the lead. We're talking to directors. When we find a director we want to hire, we'll be a go for that."
Pre-production has begun on the final season of Game of Thrones, but when it might air is still in flux. "The scripts are written," Bloys said. "I believe they're boarding it all out to get a sense. It's a big season. They're trying to get a sense of how long is it going to take them to shoot this. I don't have the answer yet, but they're working on it."
Bloys did confirm that no current characters appearing on Game of Thrones will be involved in any developing spin-offs.
Every TCA press tour, someone asks HBO about a Deadwood wrap-up movie. This time, Bloys actually has an answer.
"This is your lucky year because I have an update," he said. "I read the script and the one thing that I was concerned about is I wanted the script that would stand on its own. If you were a Deadwood fan it would make you happy and if you never watched Deadwood you could still enjoy it. David [Milch] delivered on that. If we can do it for a budget that makes sense for us and find a director, we're talking to a few folks, and we can get the cast together which is no easy task, we're inclined to do it. We have to get over those hurdles. The good news is,the script was terrific."
Another controversial HBO project is a Herve Villechaize biopic to star Peter Dinklage. Villechaize was presumed to be Filipino, so the casting of Dinklage raises questions. However, Bloys said it's not so clear cut.
"We tried to confirm they were Filipino," Bloys said. "His brother says they're not. At the time we were talking to Peter about it, we did think about it. Peter's passionate to play this role, I don't think anybody like him has really been humanized in a film before. It was Peter's passion project. He's wanted to play him for a long time. It's a legitimate question. Just yesterday we were trying to confirm. Let's assume he is. I still think the benefit of humanizing someone who played these roles and the effect that had on his personal life and psyche is worth highlighting."
Bloys was tighter lipped about Damon Lindelof's adaptation of Watchmen. "Damon has a really, really, really interesting take on it," Bloys said. "I do think there is room for his adaptation of Watchmen."
HBO also has a new Alan Ball series in the works, but the title may change. "We were referring to it as Here Now," Bloys said. "We were told we couldn't clear the title in Europe. Stay tuned for a new title. What I really wanted was a family show. When I heard Alan had a family show, we jumped at the chance to do it. It is a family show with some supernatural elements. It's a nice mix for Alan of True Blood and Six Feet Under. I don't know if he's going to be mad at me for describing it that way. At its core it is a family show."
Finally, while HBO would like to continue the Emmy nominated The Night Of, the show's creator has not approached them. "The good news about someone like Steve Zaillian is he will come to you when he's ready," Bloys said. "He has not come to us with an idea he feels makes sense to him. When he comes to us we'll know that he's locked into something."